BUSINESS ETHICS
Door Sunshine Ligan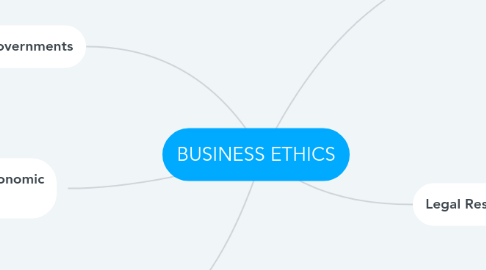 1. Principles of Business Ethics
1.1. seving honest day's work
1.2. volunteering in waste management promotion
1.3. rejecting business products and other media that promote objectionable shows
1.4. uprightness in advertising
1.5. production and delivery of organically-grown foods
1.6. preparation and of obedience to the business code of ethics
2. Legal Responsibilities
2.1. Corporation Code
2.2. Consumer Act of The Philippines
2.3. Minimum Wage Law
2.4. Migrant Workers and Overseas Filipinos Act of 1995
2.5. Environmental Legislation
2.5.1. Presidential Decree 1586
2.5.2. R.A 6969
2.5.3. R.A 8749
2.5.4. R.A 9003
2.5.5. R.A 9275
3. Corporate Governments
3.1. The set of procedures designed to ensure that the company is managed in the interests of the shareholders.
3.2. SHAREHOLDERS are the owners of a corporation, as distinguished from the partners in partnership and the proprietor in a sole proprietorship.
4. Role of Business in Economic Development
4.1. creation of jobs
4.2. observance of business ethics
4.3. adherence to corporate governance
5. The Virtuous Business
5.1. Theodore Roosevelt Malloch
5.1.1. YALE RESEARCHER
5.1.2. ENCOURAGE PEOPLE TO TAKE A HARD LOOK AT THE REINFORCEMENT AND RENEWAL OF THE FOUNDATIONS OF THE VIRTUOUS BUSINESS.
5.1.3. SPIRITUAL ENTERPRISE