Classroom Tools
John D Jordonにより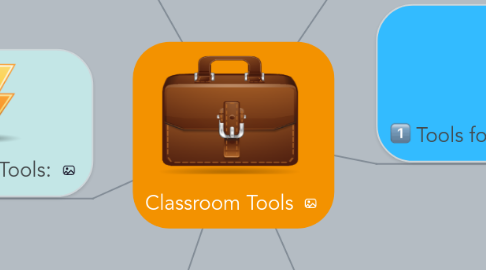 1. Math tools:
1.1. Khan Academy- math resource that has videos to watch and solve. https://www.khanacademy.org
1.2. Virtual Manipulative- app that students use manipulative to solve math problems. http://www.abcya.com/
1.3. Thinking blocks- multiplication, division, fractions- students learn how to solve problems using blocks. http://www.mathplayground.com/thinkingblocks.html
2. Science Tools:
2.1. 3D4Medical- app for the human body. http://applications.3d4medical.com/apps_home
2.2. Earth Viewer-tool that allows students to view what earth looked like over the millions of years. http://www.hhmi.org/biointeractive/explore-apps
2.3. SkyORB-app that lets you look at space, observe planets.http://www.realtech-vr.com/skyorb/index.php
3. Organizational tools:
3.1. Evernote-app that syncs all tools and helps with organizing. https://itunes.apple.com/us/app/evernote/id406056744?mt=12.
3.2. TeacherKit- app that helps organize class and students. https://itunes.apple.com/us/app/teacherkit/id389584618?mt=8
3.3. SymbalooEDU- app that allows you to organize your websites into one location. https://itunes.apple.com/us/app/symbaloo-bookmark-share-your/id521081559?mt=8
4. Video Tools:
4.1. Video science- app that has multiple videos of science projects. https://itunes.apple.com/us/app/videoscience/id333284085?mt=8
4.2. Teaching with Technology Video Library- app that has a large selection of video of classroom instruction. https://itunes.apple.com/us/app/teaching-technology-video/id460913574?mt=8
4.3. Brain Pop- app that has short, engaging videos for several content areas. https://www.brainpop.com/about/apps/.
5. Tools for Teacher/Student/Parent Contact:
5.1. Edmodo- teachers and student connected and share info. https://www.edmodo.com/
5.2. Twitter- information tool. http://www.twitter
5.3. Class dojo- parent contact, behavior tool. https://www.classdojo.com/
6. Special Education tools:
6.1. Spell Better-app that helps struggling students with spelling, writing, word awareness. https://itunes.apple.com/us/app/spell-better-literacy-support/id591637893?mt=8
6.2. Birdhouse- app that helps track behaviors, organize medicine, and other important information. https://itunes.apple.com/us/app/birdhouse-for-special-education/id1060115001?mt=8.
6.3. Class Gather Special Education- app that helps gather data on behavior/engagement. https://itunes.apple.com/us/app/classgather-special-education/id353279020?mt=8.