Copyright 101
da Tamsen Horton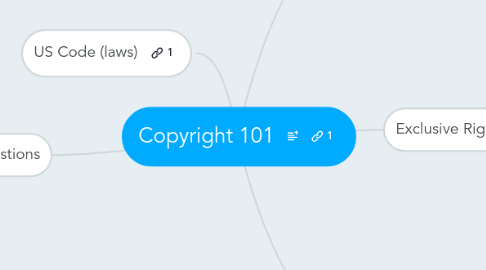 1. Original Works of Authorship
2. Exclusive Rights
2.1. To reproduce the work
2.2. To prepare derivative works
2.3. To distribute copies or phonorecords of the work to the public by sale, rental, lease, or lending
2.3.1. Publish
2.4. In the case of literary, musical, dramatic, and choreographic works, pantomimes, and motion pictures and other audiovisual works, to perform the work publicly
2.5. In the case of literary, musical, dramatic, and choreographic works, pantomimes, and pictorial, graphic, or sculptural works, including the individual images of a motion picture or other audiovisual work, to display the copyrighted work publicly
2.6. In the case of sound recordings, to perform the copyrighted work publicly by means of a digital audio transmission
3. Copyright Notice
4. US Code (laws)
5. Questions
5.1. I hired a VA to help me create a workbook and now the VA is claiming she owns the copyright and won't release the workbook unless I sign a royalty fee agreement. What do I do?
5.1.1. Do you have a contract between you and the VA?
5.1.1.1. Yes
5.1.1.1.1. Great! It should clearly outline that you are the owner of the intellectual property. You can easily point her to that part of the contract and ask her to release the workbook.
5.1.1.2. No
5.1.1.2.1. Do you have emails outlining the project?
5.1.1.2.2. Please take this time to prepare a contract to handle any future situations like this. Having a solid contract that outlines the terms of your legal relationship when hiring independent contractors is worth its weight in gold.