Blog OuiShare Fest
by Amanda Jansen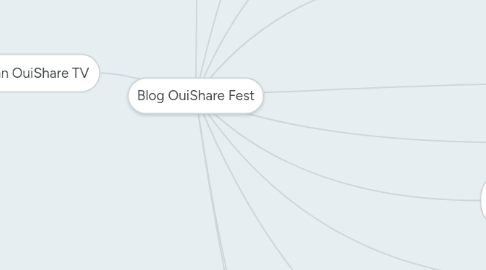 1. Leiden en verbinden nieuwe mensen in de OuiShare familie
1.1. Ikea
1.1.1. To makerspaces Eindhoven
1.1.2. Philips circular economy
1.2. Teal 4 startups
1.2.1. To Bernie for podcasting
1.2.2. To Sybille Saint Gironne
1.3. Noomap
1.3.1. Measuring / forecasting value / contribution for next year in OuiShare Fest
1.4. Future connector Afghanistan / Eindhoven?
1.5. Owner AirBNB to Reve d'un autre monde.
2. Teal, groene groepen en de sfeer
2.1. Workshop handling conflict in new work situations / communities
3. Blockchain en het einde van delen
3.1. https://www.facebook.com/OuiShare/videos/1143672178986890/
4. MISC: transitiemethode voor veranderaars
4.1. https://drive.google.com/open?id=0BxdLEgQI2gQBZi1XRkM0aGp3Nm8
5. Eindsamenvatting Yochaim Benkler
5.1. design for equality
5.2. https://www.youtube.com/watch?v=vmrGqzl96L8&list=PL8Bt3EbdmpKOKPy57wesfC7SlWXBjYW6c&index=13
6. Hypergender als nieuw topic ofwel Nieuwe Economie in de slaapkamer en op kantoor.
7. Lean tools: Loomio, Freecamp, Sched, Swapcard and much more!
8. Plant van Primavera de Fillipi
8.1. https://www.youtube.com/watch?v=5gMbhCgHGjY&list=PL8Bt3EbdmpKOKPy57wesfC7SlWXBjYW6c&index=10
9. Innovatieve gemeentehuizen
9.1. https://www.youtube.com/watch?v=1pfzRqmkijE&list=PL8Bt3EbdmpKOKPy57wesfC7SlWXBjYW6c&index=5
10. Innovatieve instituties en de rol van de overheid: Lee Bryant
10.1. https://www.youtube.com/watch?v=OYmKXKQZc7I&list=PL8Bt3EbdmpKOKPy57wesfC7SlWXBjYW6c&index=3
11. alle uitzendingen van OuiShare TV
11.1. https://www.youtube.com/playlist?list=PL8Bt3EbdmpKOKPy57wesfC7SlWXBjYW6c
12. Workshop van Bilal Ghalib over mediteren en wat ons hier bracht.