Transliteracy Spring 2016: Summary of Learning-A few questions that were answered during the course
by Linea Wade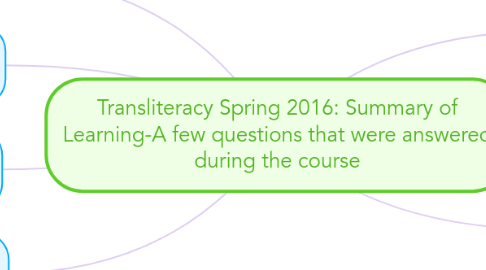 1. I created a blog via blogger.com
2. I never used twitter before this course. I created a Twitter account for the first time
3. I found out that I needed this professional learning network or community. Watch this video to learn more about it
4. What is TPACK?
5. How does the creation of ebooks help your students learn?
6. How can the use of digital tools for formative assessments be effective in the classroom?
6.1. What is one type of online formative assessment tool?
7. What is blended learning environment and how to you build one?