Online Presence
by Kevin W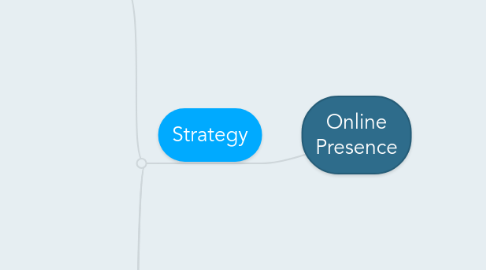 1. Strategy
1.1. Platform
1.1.1. Content
1.1.1.1. Promotion
1.1.1.1.1. Social Media
1.1.1.1.2. Pay-Per-Click Advertising
1.1.1.1.3. Search Engine Optimization
1.1.1.1.4. Email Newsletters
1.1.1.1.5. (Podcast Networks) iTunes/Soundcloud/Stitcher Radio
1.1.1.1.6. Conversions
1.1.1.2. Blog Posts
1.1.1.3. Page Copy
1.1.1.4. Videos
1.1.1.5. Podcasts
1.1.1.6. Graphics/Infographics
1.1.2. WordPress.com
1.1.3. WordPress.org
1.1.3.1. Beaver Builder (Page Builder Plugin)
1.1.3.2. Visual Composer (Page Builder Plugin)
1.1.4. Shopify.com
1.1.5. Squarespace.com
1.1.6. Webflow
1.1.7. Local/Industry Directories
1.1.7.1. i.e. Yelp, Dribbble
1.2. Who is your target audience/customer?
1.2.1. How can we tailor our messaging/website/content for this audience?
1.2.2. How do we convert those people into leads or customers?
1.2.3. What do your customers actually need?
1.3. What are we doing to meet those objectives?
1.3.1. What objectives are you trying to accomplish?
1.4. Who are your competitors?
1.4.1. How can you be more effective than them?