HILDE project
by Ilaria Montagni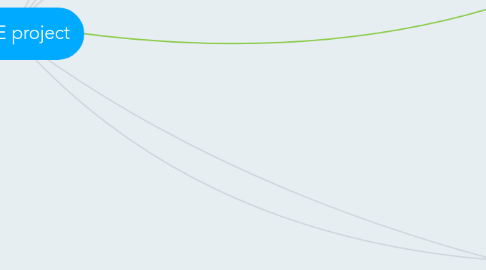 1. Contact with local hospitals, schools and university in Bordeaux, Bordeaux municipality, health professionals, Aquitaine region political entities (SO1)
2. The HILDE consortium members have different profiles (academia, business, research, associations...) to give HILDE enough resources to ensure the HILDE promotion
3. Centre Virchow Villermé
3.1. Existing network of stakeholders (SO1)
3.1.1. Infrastructures with other Paris and France universities (USPC)
3.1.2. Direct contact with AP-HP and hospital structures in Paris
3.1.3. Collaboration with Institut Publique de Genève
3.1.4. Strong partnership with Charité in Berlin
3.1.5. (Collaboration with INSERM)
3.2. Expertise in the test of MOOCs (SO2-SO5)
3.2.1. Competence and experience in which learning tools are more appropriate for different publics
3.2.2. Feasibility of MOOCs
3.3. Experience in Health Literacy and Health communication (SO4)
3.3.1. Current project on health literacy concerning good nutrition
3.3.2. Climcom research group (study on communication (social media, newspapers, scientific literature) on the topic of Climate change and health
3.3.3. Cable car to promote good practices to mitigate climate change and improve our health
3.4. Expertise in Open Science (SO6)
3.4.1. Current thesis project on the practices of Open Science
3.4.2. Theoretical knowledge of open collaboration initiatives
3.4.3. Interest in Open Badges
4. Goal: Propose a collaborative online strategy to be replicated in different conditions to enhance Digital Health Literacy of European Citizens
5. Goal: Promote the HILDE conceptual Model of Digital Health Literacy and engage stakeholders around Europe to implement it
6. HILDE MISSION: Make digital health literacy a concrete and open learning experience in European citizens' health management
6.1. The HILDE Digital Health Literacy Model is a concept crossing our goals and objectives
6.1.1. SO1 - ENGAGEMENT - To spread HILDE digital health literacy model ro relevant stakeholders
6.1.2. SO2 - STATE of the ART - To draw the European eHealth context
6.1.3. SO3 - UNDERSTANDING - To elaborate the basis of the HILDE digital health literacy model
6.1.4. SO4 - PILOTS - Implementing real-world, Digital Health Literacy pilots that leverage the power of collaboration
6.1.5. SO5 - VALIDATION - Evaluation of the HILDE MOOC impacts
6.1.6. SO6 - METHODOLOGY - Ensuring accessible and inclusive learning to support specific target groups
7. Université de Bordeaux
7.1. Expertise in surveys (SO4)
7.2. Possibility to make MOOCs with students (SO5)
8. Tasks and Outcomes
8.1. In practice: contact public and private entities to disseminate the HILDE Model. Create a HILDE "etiquette". (SO1)
8.1.1. Business and policy institutions participanting in HILDE events, workshops
8.1.2. Involvement of public or private entities producing eHealth practices to incorporate the HILDE governance
8.1.3. Etiquette and code of conduct (mode of GOVERNANCE)
8.1.4. Creating a network of similar actors
8.2. In practice: review the surveys realized to collect opinions/current use/difficulties of citizens (SO3) concerning existing formal and informal eHealth practices (SO2) . Correlate these data with new survey/focus groups/other data collection tools
8.2.1. Open database of data on citizens' needs
8.2.2. Collection of existing data
8.2.3. Design of a new specific survey/focus groups/data collection tool
8.2.3.1. Definition of the needs of citizens in eHealth learning: is, once again, the Eurobarometer exhaustive?
8.2.4. Data analysis and report of existing needs
8.2.5. Definition of Digital Health Literacy in Europe: is the Eurobarometer exhaustive?
8.2.6. Definition of existing eHealth practices and simulation of system level changes
8.2.6.1. Modeling of future needs
8.3. In practice: deploy an architecture of learning modules in the form of MOOCs (SO5) created in the context of national pilots and the participation of different stakeholders (SO4). These pilots are based on an open and collaborative methodology/technology/politics to be replicated across Europe (SO6) and they validate specific skills (SO5). Analysing if a MOOC is accessible!
8.3.1. Digital applications of Creative Pedagogy (?)
8.3.2. Collaborative learning modules
8.3.3. MOOCs co-design, implementation and test
8.3.4. Measurement of the impact of HILDE MOOCs on citizens' health and life in general
8.3.5. Evaluation of the MOOCs
8.3.6. Feasibility of the MOOCs
8.3.7. DHL MOOC architecture
8.3.8. Policies roadmap
8.4. Why us?
9. HES - HEG
9.1. Expertise in collaborative competences in information curation and production (SO2, SO6) - Digital Literacy
9.1.1. Online questionnaires and offline user focus groups
9.1.2. Common - collaborative - social dictionaries
9.1.3. Open badges - skills validation
9.2. Awareness and networking (SO1)
9.2.1. Open - Big data scenarios and events (SO1)
9.2.2. Open Innovation in eHealth
9.2.3. TEDx Geneva on eHealth (SO1)
9.3. Create learning modules collaboratively with students in a specific eHealth area (Nutrition and Diet) - Digital and Health Literacy
9.3.1. Reuse from existing content (Health and Digital HEDS/HEG): http://www.hes-so.ch/fr/bachelor-nutrition-dietetique-530/filiere-isplanetude-1/planetude-filiere-530-ecole-419-mode-2.html
9.3.2. Collaborative in Digital (HEG): http://www.wikinomics-project.eu/collaboration-online-work-a-certificate-of-advance-studies-for-hes-heg/
9.3.3. Work with La Haute école de santé de Genève (HEdS Genève) http://www.hesge.ch/heds/heds/presentation
10. Université Bordeaux Montaigne (MICA)
10.1. Cartography of eHealth practices for the elderly (SO3)
10.2. Qualitative analysis of digital usages (SO4)
10.2.1. Field investigation with the elderly
10.2.2. Cartography of the competences of the elderly on the digital and on health
10.3. Inventory of DHL learning needs by in the elderly (SO4)
10.4. Theoretical expertise in Digital Health Literacy (SO4)
10.4.1. Literature review
10.4.2. Cartography of skills and competences associated to DHL
10.5. Test of learning modules (SO2, SO5)
10.5.1. Pilot on the elderly
10.6. Pedagogical Engeneering (SO2,SO5)
10.6.1. Expertise by Mélanie Bourdaa on technique, accessibility and usage of MOOCs
11. Université Catholique de Louvain
11.1. Conceptualisation of a HILDE digital health literacy model
11.1.1. Knowledge and already available literature review on health literacy models
11.2. Data on health literacy needs (SO3)
11.2.1. Competences to develop supplementary surveys, focus groups (identification of questions to complete previous questionnaires) in the general population or in specific sub-groups
11.2.2. Access to data of previous surveys (even ongoing)
11.3. IMPACT measurement (SO5)
11.3.1. Application of specific tools for measuring the impact of HILDE MOOCs modules on citizens
11.3.2. Access to validated tools for evaluation of the impact
11.4. Feasibility of MOOCs (SO5)
11.4.1. Validation of MOOCs in terms of citizens' needs
12. Fundación Universidad Loyola Andalucía
12.1. Deployment to the Spanish education system (SO1)
12.1.1. Existing collaborations with local schools and universities
12.1.2. Dialogue with stakeholders (project on health literacy, possibility to translate it into the digital)
12.2. Deployment to Spanish health institutions (SO1)
12.2.1. Possible contact with hospitals and health professionals in Andalusia
12.2.2. Possible contact with doctors and psychologists all over Spain
12.3. Expertise in eHealth practices in Spain and researcher working on the same subject in Portugal (SO2)
12.4. Strong interest for SO3: Identification of DHL needs of citizens
12.4.1. Organisation of focus groups and interviews with children
12.4.2. Literature review on children DHL
12.4.3. Collection of existing and new data (empirical data)
12.5. Spanish DHL pilot (SO4)
12.5.1. Report of a creative pedagogical strategy for MOOC design on DHL - GUIDELINES
12.5.2. Design of a pedagogocial structure for MOOCs
12.5.3. Proposition of gamification, engagement in learning
12.5.4. Pedagogical design, creativity, positive educatio
12.5.5. Education as experience
12.6. Test of MOOC in children (SO5)
12.6.1. Use of indicators to measure creative skills and scales on positive education
13. Validation at European level (like CME)