Me and the Social Sciences
by Jannut Nadeem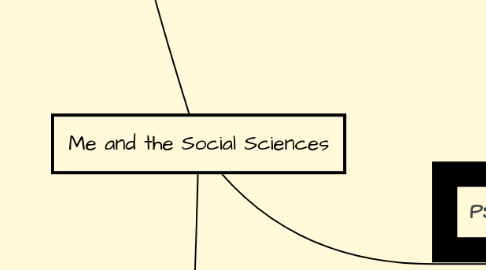 1. SOCIOLOGY
1.1. WHAT/WHO INFUENCES THE WAY YOU THINK AND ACT?
1.1.1. IM DEFINITELY INFLUENCED BY MY FAMILY. GROWING UP WITH OLDER SIBLINGS MEANT ALWAYS HAVING THEM USED AN EXAMPLE FOR THE WAY I SHOULD ACT, HOW I SHOULD DO IN SCHOOL, ETC.
1.2. WHAT GROUPS/CLUBS ARE YOU A PART OF
1.2.1. I USED TO BE A PART OF STUDENT COUNCIL, THE DEBATE TEAM, MOCK TRIAL, SOCIAL JUSTIC COUNCIL, AND SO MUCH MORE, BUT IN RECENT YEARS MY OLDER SIBLINGS HAVE BECOME BUSY/HAVE MOVED AWAY, MY FAMILY NEEDS ME AT HOME MORE. I DECIDED TO TAKE MUSIC THIS YEAR, AND HAVE TO TAKE AFTER SCHOOL REPETOIRE, BUT THATS THE ONLY "EXTRACURRICULAR" IM NOW A PART OF.
1.3. HOW IS YOUR FAMILY DIFFERENT FROM OTHER FAMILIES?
1.3.1. I HAVE A VERY BIG FAMILY. IN A HOUSE WITH ONLY 4 BEDROOMS, THERE ARE MY PARENTS, MY 5 SIBLINGS, MY GRANDMOTHER AND TWO OF MY COUSINS. MY HOME IS ALWAYS EXTREMELY BUSY, HECTIC AND MESSY. COMPARED TO OTHER PEOPLE MY AGE, WHO HAVE TIME TO SPEND WITH FRIENDS, I BARELY EVEN HAVE TIME TO SIT DOWN!
1.4. WHAT ARE THE BIGGEST PROBLEMS/ISSUES FACING TEENAGERS TODAY?
1.4.1. I FEEL THAT THE BIGGEST PROBLEMS/ISSUES FACING TEENAGERS TODAY WOULD BE DEPRESSION AND ANXIETY. THE BABY BOOMERS AND GENERATION X MESSED WITH THE ECONOMY, CAUSING RECESSIONS, MAJOR INFLATION, AND EXTREMELY HIGH UNEMPLOYMENT RATES. THIS HAS LED TO CRAZY HIGH DEPRESSION AND ANXIETY IN TEENAGERS, WHO ARE SCARED FOR THEIR FUTURE.
1.5. IF YOU COULD CHANGE ONE THING IN SOCIETY WHAT WOULD IT BE?
1.5.1. I THINK I WOULD CHANGE THE IGNORANCE OF SOCIETY. SO MANY PROBLEMS STEM FROM PEOPLE BEING IGNORANT ABOUT THINGS THE MEDIA FEEDS THEM, LIKE MUSLIMS, PEOPLE OF COLOUR, WOMEN, TRANSGENDERS ETC. IF PEOPLE WERE WILLING TO CHANGE, NOT BE IGNORANT AND NOT BELIEVE EVERYTHING THEY HEAR IN THE NEWS OR ON SOCIAL MEDIA OR READ IN MAGAZINES, SO MANY REAL PROBLEMS COULD BE TACKLED AND REAL PEACE IN SO MANY AREAS OF SOCIETY COULD ENSUE
2. ANTHROPOLOGY
2.1. WHERE DO YOU BELIEVE WE CAME FROM?
2.1.1. I CONSIDER MYSELF TO BE RELIGIOUS, SO WHILE I DO BELIEVE IN EVOLUTION, I ALSO BELIEVE THAT ADAM AND EVE WERE THE FIRST HUMANS ON EARTH
2.2. DESCRIBE YOUR CULTURAL BACKGROUND
2.2.1. MY FAMILY IS FROM PAKISTAN, SO I WOULD DESCRIBE MY BACKGROUND AS DESI/SOUTH ASIAN
2.3. HOW MIGHT DIFFERENT CULTURES LIVE PEACEFULLY TOGETHER?
2.3.1. I BELIEVE THAT CULTURES WERE CREATED TO BRING MEMBERS OF A COMMUNITY TOGETHER. THEY WERE NOT CREATED TO BE SHARED AND APPROPRIATED. THEREFORE, IN ORDER FOR DIFFERENT CULTURES TO LIVE PEACEFULLY TOGETHER, THEY SIMPLY NEED TO LEARN TO RESPECT. RESPECT THE CUSTOMS OF THOSE OF OTHER CULTURES, THE TRADITIONS OF THOSE OF OTHER CULTURES AND THE MEMBERS THEMSELVES OF OTHER CULTURES.
2.4. WHAT ARE YOUR VALUES?
2.4.1. I VALUE INDEPENDENCE AND OPEN MINDEDNESS. INDEPENDENCE BECAUSE IT ALLOWS MATURITY, WHICH I FIND I NEED IN ALL THE PEOPLE I HAVE RELATIONSHIPS WITH, WHETHER IT BE FRIENDS, FAMILY, ETC. I VALUE OPEN MINDEDNESS BECAUSE IT MEANS ALLOWING YOURSELF TO BE OPEN TO NEW IDEAS AND PERSPECTIVES, CREATING A VERY LIBERATING AND INTERESTING VIEW OF HOW YOU LOOK AT THINGS.
2.5. HOW IS CANADA DIFFERENT FROM YOUR HOME COUNTRY?
2.5.1. MY HOME COUNTRY IS MADE UP MOSTLY SOUTH ASIAN MUSLIMS. EVERYONE THERE IS USED TO THE SAME "TYPE" OF PERSON, WHICH MAKES THEM LESS SUBJECTIVE TO AND ACCEPTING OF CHANGE. CANADA, HOWEVER, IS MADE UP OF IMMIGRANTS FROM EVERY COUNTRY. THEREFORE, PEOPLE ARE MORE EXPOSED TO DIFFERENT "TYPES" OF PEOPLE, WHICH MAKES THEM MORE SUBJECTIVE TO AND ACCEPTING OF CHANGE.
3. PSYCHOLOGY
3.1. HOW WOULD SOMEONE DESCRIBE YOU?
3.1.1. FRIENDS DESCRIBE ME AS MATERNAL. I HAVE TWO YOUNGER BROTHERS WHOM I AM ALWAYS TAKING CARE OF, WHICH HAS LED TO ME ACTING LIKE A MOM WITH MY FRIENDS. IM ALWAYS CHECKING UP ON THEIR HEALTH, HOW THEYRE DOING, IF THEY NEED HELP WITH THEIR ASSIGNMENTS, BAKNG THEM COOKIES AND MUFFINS, ETC. FRIENDS ALSO DESCRIBE ME AS INTELLIGENT. I'M NOT VERY SOCIAL, SOI USE MY TIME TO MAKE SURE I'M VERY WELL INFORMED ABOUT INTERNATIONAL NEWS, WATCH DOCUMENTRARIES, LEARN WORDS IN OTHER LANGUAGES, ETC. I'VE ALWAYS BELIEVED THAT KNOWLEDGE IS POWER, SO IVE ALWAYS TAKEN EVERY OPPURTUNITY I CAN TO LEARN AS MUCH AS POSSIBLE.
3.2. HOW DO YOU LEARN BEST?
3.2.1. IN TERMS OF LEARNING IN CLASS, I JUST NEED TO LISTEN. AS LONG AS IM NOT DISTRACTED AND IM INTERESTED IN THE TPIC (WHICH IS ALMOST ALWAYS), I'LL SOAK UP THE INFORMATION AND UNDERSTAND IT EXTREMELY WELL. IN TERMS OF STUDYING FOR TESTS AND EXAMS, I USE CUE CARDS. I FIND THAT WRITING THINGS DOWN HELPS ME REMEMBER THEM, AND GOING THROUGH THE CUE CARDS UNTIL I MEMORISE WHATS ON THEM HELPS ME TEST VERY WELL.
3.3. WHAT DO YOU NEED TO BE HAPPY?
3.3.1. I THINK THAT IN ORDER FOR ME TO BE HAPPY, I NEED TO ALWAYS HAVE A TASK AT HAND. IF IM NOT PRODUCTIVE WITH MY TIME, IF IM NOT LEARNING SOMETHING NEW OR CREATING SOMETHING OR JUST PLAIN DOING SOMETHING THATS WORTH WHILE, I FEEL ANXIOUS, LAZY AND DEPRESSED. SO, IN ORDER FOR ME TO BE HAPPY, I NEED TO FEEL LIKE I'M DOING SOMETHING USEFUL THAT WILL HELP ME OR OTHERS, SUCH AS TEACHING MYSELF A NEW SKILL, BAKING FOR OTHERS, DOING HOMEWORK, ETC.
3.4. WHAT EMOTIONS DO YOU FEEL MOST OFTEN?
3.4.1. THE EMOTIONS I FEEL MOST OFTEN ARE PROBABLY EXCITEMENT, AMUSEMENT, JOY, PRETTY MUCH ANYTHING THAT MEANS IM POSITIVE AND AM HAPPY ABOUT HOW MY LIFE IS GOING, SINCE NEGATIVE MOODS MAKE ME FEEL LIKE IM WASTING MY TIME, WHICH MEANS NON-PRODUCTIVITY!! WHICH I HATE!
3.5. WHAT MOTIVATES YOU TO DO THINGS?
3.5.1. LIKE I MENTIONED EARLIER, I AM A STRONG BELIEVER IN PRODUCTIVITY. WHENEVER I WANT TO DO ANYTHING, I THINK ABOUT THE FEELING THAT ACCOMPANIES PRODUCTIVITY (THE SENSE INTELLIGENCE, MATURITY AND STABILITY IN MY LIFE) AND I BECOME MOTIVATED!