John Lennon
by Joseph Peralta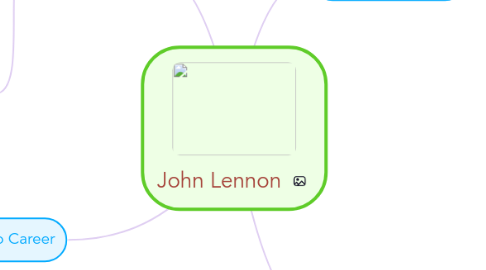 1. Musical Impact
1.1. Lennon impacted music in a big way. By being part of The Beatles, who is arguably the first rock band in Rock and Roll history.
1.2. Out of music, He is also known for his Political Activism. writing songs on behalf of peace and the anti Vietnam War activism.
1.3. The Lennon–McCartney songwriting partnership is regarded as one of the most influential and successful of the 20th century. As performer, writer or co-writer Lennon has had 25 number one singles on the US Hot 100 chart.a His album sales in the US stand at 14 million units.
2. Solo Career
2.1. After much feuding, Lennon went solo in 1970, with his first solo album being embraced, "John Lennon/Plastic Ono Band"
2.2. Lennon, addressed much of his childhood rejection in the emotionally vested album.
2.3. Lennon was shot on December 8, 1980 by Mark David Chapman, a crazed fan of Lennon's
3. Early Life
3.1. Born October 9, 1940 in Liver Pool, England
3.2. Grew up in the home of Aunt and Uncle and listened to many Elvis records.
3.3. His mother bought him his first guitar in 1956 an inexpensive Gallotone Champion.
4. Musical Success
4.1. Hit Musical Success with The Beatles in 1960
4.2. The band's first single "Love me do" released in October 1962 and reached no. 17 in the British Charts.
4.3. In August of 1966 Lennon and The Beatles recorded their most touted album, "Abbey Road"