Administrator Tools
by Joey Trevathan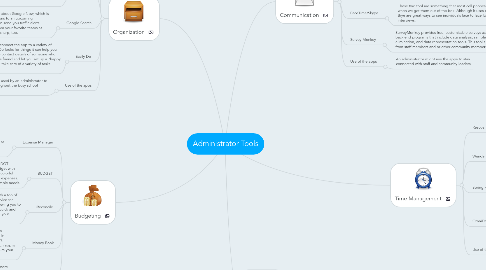 1. Communication
1.1. Text Plus
1.1.1. This is an alternative to using data rates from a cell phone company that allows you to send text messages using wifi. this tool would be great fro school communication and also helps bugeting being that it's free.
1.2. My Talk
1.2.1. My Talk Tools Mobile for the iPhone, iPod touch and iPad enables people with communication difficulties to express their needs and desires to those around them. My Talk Mobile represents a major breakthrough in augmentative, alternative communications (AAC) by making it easy to customize how you communicate through a variety of images, pictures, symbols and audio files including human voice. In 5 minutes, you can create your very own content and communicate in a way that YOU choose. My Talk offers a robust feature set for the price. The app can also be shown on an external display making it great for school.
1.3. FaceTime/Skype
1.3.1. These two tool are something that most cell phones have programmed when we get them out of the box. Although it uses data and rates may apply, thye are great ways to see individuals face to face for meetings or interviews.
1.4. Survey Monkey
1.4.1. SurveyMonkey provides free, customizable surveys as well as a suite of paid back end programs that include data analysis, sample selection, bias elimination, and data representation tools. This tool s a good way to get ideas from staff members and or other community members.
1.5. Use of the apps
1.5.1. An administrator might use the apps to stay connected with staff and community leaders.
2. Time Management
2.1. Rescue Time
2.1.1. This tools runs in the background of the computer screen, keeping track of time spent on each topic you do throughout the day. The tool also gives you a detailed layout of your day and provides you with a detailed report of your activity.
2.2. Wunderlist
2.2.1. Wunderlist 2 lets you manage and share your daily to-do lists. From vacations to grocery shopping lists to daily tasks, Wunderlist was designed to make it easier to define, share and accomplish. New features include reminders, recurring tasks and subtasks, improved notes, sharing and notifications. Details of your list are automatically synced across all of your devices. Wunderlist is a free app.
2.3. Spring Pad
2.3.1. SpringPad is a free app that aims to help iPhone users become better organized and more productive. Users of the app are able to save ideas, notes, project tasks, photos, products, checklists and movies. Then SpringPad provides suggestions relevant to the items being organized. The latest version, Springpad 4.0, features a streamlined design, performance improvements and easier access to all the data you are working with.
2.4. OmniFocus
2.4.1. OmniFocus lets you keep track of tasks using project, place, person or date as criteria. You can create shopping lists, agenda items for your job, home projects--almost any task imaginable. Tasks are organized by goals using projects, which are then more effectively accomplished using contexts. Tasks can be synchronized with other users of OmniFocus through Omni's free Sync Server or other WebDAV servers. New tasks can be added anywhere within the app. Large tasks can be broken up into more manageable steps, which can more easily be completed and tracked individually within the app. OmniFocus retails for $19.99.
2.5. Use of the apps
2.5.1. An administrator might use the apps to help keep track of time during teacher evaluations.
3. Budgeting
3.1. Expense Manager
3.1.1. Expense Manager by Markus Hintersteiner is a bare bones budgeting and expense logging Android app that lets users create a budget (including custom budget categories) and quickly input expenses. The app's home page provides a display of total expenses this month as well as the amount remaining before you hit your budget cap, as well as a searchable history of expenses.
3.2. BUDGET
3.2.1. BUDGT is a lean, mean, budgeting machine. A lightweight app with a clean visual design, BUDGT focuses on hard and fast budgeting and expense tracking. Create and manage a monthly budget with income and recurring expenses, and then enter your own categories that can be displayed in colorful expense charts. Clean screens, bold fonts, and pie charts make it easy to input and track your expenses. It might not have all the features of other apps, but BUDGT is a great choice for those with simple needs.
3.3. iReconcile
3.3.1. iReconcile is one of my favorite apps for staying on top of all my personal finances. It comes packed with a ton of great features including a built-in check register, extensive reporting and an online backup and sync service for $1.99/mo or $19.99/yr. Best of all, the app comes with a budget tracker tool that's second to none, allowing you to drill down to yearly, monthly, weekly or even a daily budgeting. Setting up a budget with iReconcile is quick and easy, with options to choose which categories and sub-categories should be included or excluded from your setup.
3.4. Money Book
3.4.1. Money Book simple in nature, but looking a little deeper you'll find a number of unexpected surprises. Entering a new transaction is a breeze, with flexible options for adding notes or affixing a specific category to individual transactions. In addition, MoneyBook has options to export your finances and also lets you password protect sensitive items you don't want others to see. I didn't see any graph or chart options, so you may want to keep that in mind when choosing which app is for you. MoneyBook also comes with a free cloud backup service in case you lose your iPhone or just want to make sure your important transactions are stored somewhere other than on the device itself.
3.5. Use of the apps
3.5.1. An administrator could use one more more of the apps to help get the school budget in order.
4. Organization
4.1. Awesome Note (+ToDo
4.1.1. Awesome Note (+Todo) is an iPhone app for creating notes and to-do lists. Of all the personal organization apps on Apple's mobile devices, Awesome Note is one of the most visually compelling, letting users choose which colors, background images, fonts, and icons they want to use in their notes. It's a treat to play with all these options, plus the app's graphical calendar, while also being productive.
4.2. Evernote
4.2.1. This free, straightforward note-making app outrivals most competing apps thanks to its strong search capabilities and effortless organization. But the real key to its success and popularity is that Evernote synchronizes all your files by saving them to a cloud service, meaning anything you create or alter from your iPhone will be there waiting for you when you log into any other version of Evernote.
4.3. Google Search
4.3.1. The Google Search app isn't really about just searching anymore. It's now about Google Now, which is an included service that delivers personalized information, such as directions to an upcoming appointment in your Google Calendar from your home or office. It also can send you traffic alerts before you leave, and let you know sports scores and game summaries from your favorite teams as they happen. It's a wonderful app that's highly customizable, and it looks sharp, too.
4.4. Easily Do
4.4.1. The free iPhone app EasilyDo works as a personal assistant and automation machine. You connect the app to a variety of online services, like your email, calendar, Facebook account, and so forth, and then EasilyDo looks for things it can help you get easily done. For example, a notification might ask you if you'd like EasilyDo to add the contact details of someone who has recently emailed you to your address book. Or it might spot an upcoming birthday of a friend and let you set up a "happy birthday" post to their timeline in advance. It's an amazing productivity app that helps you take care of a variety of tasks quickly and efficiently.
4.5. Use of the apps
4.5.1. each of these toolscould be used by an administrator to help with organization throughout the busy school year.
5. References
5.1. http://www.pcmag.com/article2/0,2817,2391534,00.asp
5.2. http://www.fastcompany.com/3024249/10-time-tracking-apps-that-will-make-you-more-productive-in-2014
5.3. http://www.pcmag.com/article2/0,2817,2362575,00.asp