History of SANDAG
by S O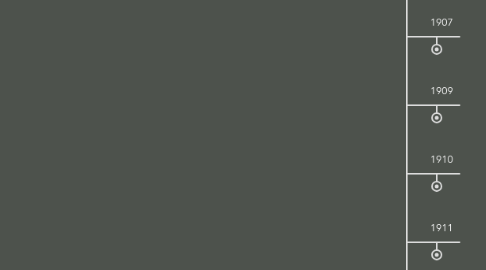 1. Overall, the most important authority and responsibility added to SANDAG's role include: • Authority over regional transportation planning, resource allocation, and project development. This authority includes highway and transit services, but not airport or Port of San Diego services. • Responsibility for preparing the Regional Housing Needs Assessment, a document than assigns each land use approving agency a quantified share of housing units to incorporate into their local housing planning documents. • Responsibility for developing a Regional Comprehensive Plan (RCP), a long-term framework for the San Diego region that integrates local land use and transportation plans. Why was SANDAG assigned these responsibilities instead of other regional agencies or a new regional agency? While the reasons are varied, the key factors include a recognition that: (1) SANDAG provided a forum for decision making that included all land use approving agencies in the region, (2) the San Diego region's borders parallel the borders of a single county, and (3) SANDAG was perceived as having highly competent professional staff, with quantitative and transportation modeling skills.
2. 1500s
2.1. 1542
2.1.1. San Diego was first discovered in 1542 with the arrival of a small Spanish fleet led by the explorer Juan Rodriguez Cabrillo
2.1.2. Native population: 20,000 includes Luiseño, Cahuilla, Cupeño, Kumeyaay, Northern Diegueño Indian groups. Indians gather acorns from at least six species of oaks, collect fresh fruits and vegetables, hunt and fish.
3. 1600s
3.1. 1602
3.1.1. In 1602, the explorer Vizcaino entered the bay and named it "San Diego" after his favorite saint. Spain's primary interest in sending explorers west was to discover a shorter route to the Far East. San Diego's location, coupled with a wild and mountainous terrain, acted to separate it from the rest of the world. For 150 years San Diego existed in isolation
4. 1700s
4.1. 1769
4.1.1. In 1769 Spain sent out two expeditions to San Diego: one by land from Mexico and the other by sea. The land expedition included Father Junipero Serra and Gaspar de Portolá, who continued on to Monterey after the land and sea expeditions united in San Diego. Father Junipero Serra arrives - The Indians, he observes in a letter, treat the new arrivals with "good will"
4.2. 1771
4.2.1. the Spanish priests, Luis Jayme and Vicente Fuster intensified their conversion efforts and pushed farther into the interior of San Diego. Previously unaffected native band leaders apparently became increasingly alarmed as the missionaries and soldiers made forays from their little adobe and thatch fortress that sat on what is now Presidio Hill
4.3. 1775
4.3.1. Indians surround Mission San Diego de Alcala, set fire to its fragile wooden structures and attack a small contingent of stunned Spaniards. Father Luis Jayme and two other Spaniards are slain and the survivors withdraw to the presidio six miles west.
4.4. 1776
4.4.1. U.S. Declaration of Independence
4.5. 1790
4.5.1. The Presidio population now numbers more than 200, including soldiers, civilians and children.
4.6. 1797
4.6.1. San Diego mission becomes most populous in California with 1,405 Indians.
5. 1800s
5.1. 1821
5.1.1. Treaty of Cordoba marks the beginning of Mexican Independence - Large land grants in the San Diego given to Mexican supporters
5.2. 1824
5.2.1. Mexican Constitution of 1824 -- equality of all citizens, including Indians
5.3. 1826
5.3.1. San Diego Presidio soldiers skirmish with Kumeyaay, killing 28 Kumeyaay
5.4. 1832-1833
5.4.1. Malaria epidemic kills many Indians. Secularization Act leads to closing of missions.
5.4.2. 1833 - Slavery abolished in British empire
5.5. 1834
5.5.1. Juan Bandini and Jose Hijar arrive on the brig Natalie with 140 colonists.
5.5.2. 13 votes are cast in San Diego's first pueblo election. Juan Osuna is elected first alcalde (mayor) over Pio Pico.
5.6. 1835
5.6.1. The Mexican military abandons the Presidio at San Diego
5.7. 1837-1839
5.7.1. Smallpox epidemic kills many Indians. Indians plunder San Diego back-country ranches.
5.7.2. 1837
5.7.2.1. Indian raid kills members of the Ybarra family of San Ysidro rancho
5.8. 1846
5.8.1. United States declares war on Mexico, invades Mexico from the east, reaching San Diego in December.
5.8.2. Admiral Robert F. Stockton arrives aboard Congress. Fort Stockton is established on the top of Presidio Hill in November 1846 to defend the city during the Mexican War.
5.8.3. General Stephen Watts Kearny's "Army of the West" enagages General Andres Pico and his Mexican-Californian army in a bloody battle at the Valley of San Pasqual, near present-day Escondidio. The United States suffers many casualties, including nineteen American dead and many more wounded. The Mexicans are reported to have six soldiers killed at the battle, and many more wounded as well. Although the war for California is won by the United States, the Battle of San Pasqual proves to be an important victory for the Californios.
5.8.4. U.S. - Mexico relations deteriorate into war
5.9. 1847
5.9.1. U.S. - Mexico hostilities end with the Treaty of Guadalupe Hidalgo; United States pledges in the treaty to respect Indian land rights
5.10. 1850
5.10.1. Census sets non-Indian population of San Diego at 650, County of San Diego at 798.
5.10.2. The city of San Diego was founded. California was admitted to the Union, and San Diego County became the first of the state's original 27 counties. Settlers from all over the country had migrated to the city, and the period from 1850 to 1874 was spent incorporating the city, fixing boundaries, controlling the San Diego River, and establishing infrastructure.
5.11. 1851
5.11.1. Indian revolt against Warner Ranch - Defeated, after burning the ranch house and stage station; Indians resist efforts of sheriff to collect taxes
5.12. 1853
5.12.1. San Diego County Board of Supervisors holds its first meeting.
5.12.2. First known vigilantism occurs after indigent tailor John Warren is found bludgeoned to death by the jawbone of an ox. Townspeople, led by Ephraim Morse and Robert Israel, round up three Indians suspected of the crime. Without a trial, two are hanged in Old Town and the third escapes. Journal of San Diego History article on Warren and treatment of Indian murderers.
5.13. 1860
5.13.1. San Diego population is 731. San Diego County population is 4324.
5.13.2. Common School act excludes Indians from California public schools
5.14. 1862
5.14.1. San Diego City Council orders the sheriff to remove "the Indian rancheria" one-half mile from any town residence
5.15. 1867
5.15.1. Alonzo Horton, purchases 960 acres near the harbor for $265 and laid the land out in city blocks and lots. By 1870, Horton's land was called "New San Diego" and was considered a choice location for business
5.16. 1869
5.16.1. The San Francisco Alta newspaper reports that 22,000 California Indians have died in less than 20 years from disease and deprivation
5.17. 1870
5.17.1. Gold discovered in Julian, Ca. - Reservation in area cancelled
5.18. 1873
5.18.1. the San Diego Water Company formed and a sunken well downtown provided water to the immediate area. Another group formed the San Diego Flume Company in order to develop a water supply in the mountains, resulting in the Cuyamaca Dam and a 31-mile flume down the mountain
5.19. 1875
5.19.1. President Grant gives executive order, setting aside Indian land allowing the establishment of reservations for the Santa Ysabel, Pala, Sycuan, La Jolla, Rincon, Viejas, and Capitan Grande bands
5.20. 1877
5.20.1. Severe San Diego drought results in attacks on Indians holding water resources
5.21. 1880
5.21.1. San Diego County population is 8,600
5.22. 1891-1892
5.22.1. The Colorado River Irrigation Company, formed in 1891-1892, carefully examined the problem of irrigating the Colorado River delta and worked out important features to accomplish this goal, but financial difficulties brought about failure of this company
5.23. 1885
5.23.1. California Southern Railroad gives San Diego its first rail connection with the East and population booms to 40,000 within two years
5.24. 1886
5.24.1. San Diego Street Car Company, founded by (Hamilton Story and Elisa Babcock) begins service. An open air street car, drawn by two mules or horses, makes its way up Fifth Avenue at D Street (now Broadway) with a top speed of 5 miles per hour. The San Diego Street Car Company eventually has five lines in downtown running between H Street (now Market), F Street, D Street (now Broadway), First and Fifth Streets. The "system" is composed of six cars, 20 horses and costs five cents to ride.
5.25. 1887
5.25.1. San Diego County population is over 40,000 creating a demand for public transportation.
5.25.2. San Diego Land and Town Company begins suburban steam line, the National City and Otay Railway (NC&O) to shuttle buyers to new housing subdivisions. 550 passengers ride on the first day.
5.26. 1888
5.26.1. The Electric Rapid Transit Company puts an electric street car into regular operation in San Diego
5.27. 1889
5.27.1. The Electric Rapid Transit Company collapses; steam and horse powered lines take over.
5.28. 1890
5.28.1. San Diego Cable Car Company starts operation. These "Palaces on Wheels" are trimmed with rare woods and stained-glass windows. The metalwork was plated with nickel. The cars travel at eight to ten miles per hour. The population decreases to 16,000, causing some of the transportation companies to fail.
5.29. 1891
5.29.1. John D. Spreckels incorporates the San Diego Electric Railway Company.
5.29.2. La Jolla and Cuyapaipe Reservations established
5.30. 1892
5.30.1. J. D. Spreckels purchases the San Diego Street Car Company for $115,000. Over the next few years, he also purchases the Park Belt Line, the San Diego Cable Company, Citizens Traction Company and the O.B. Railroad Spreckels decides to make a complete conversion to electrically powered vehicles. This involves retracking, double-tracking, installing overhead wiring, building a power plant, purchasing new cars, and rehabilitating old cars. He is quoted as saying, "I made those larger investments to protect the investments I had already made. It was just plain business sense. The city would not grow without an adequate street car facility. If San Diego did not grow, then my big investments would not pay." The name and the system is changed to San Diego Electric Railway Company (SDER)
5.31. 1893
5.31.1. Campo Indian Reservation established - Pauma and Yuima Reservation at the foothills of Mount Palomar; Rincon Reservation officially established
5.32. 1895
5.32.1. Caltrans is established as The Bureau of Highways was created with the appointment of the Lake Tahoe Wagon Road Commissioner and the Bureau of Highways Commissioners. The bureau studied highway needs and made recommendations for a 4,500-mile state highway system.
5.33. 1896
5.33.1. The California Development Company is formed and succeeds The Colorado River Irrigation Company
5.33.2. The California Development Company begins construction on the Alamo Canal to irrigate Imperial Valley
5.34. 1897
5.34.1. California's Department of Highways was created and operated until 1907 when the state Department of Engineering was created. The state legislature made its first appropriation for certain state roads.
6. 1900s
6.1. 1900
6.1.1. Total Indian population in California drops to about 16,500 (11,800 of this number are considered "landless")
6.2. 1901
6.2.1. The Alamo Canal first delivers water from the Colorado River to Imperial Valley
6.3. 1904
6.3.1. Nearly 8,000 settlers are operating 700 miles of canals and irrigating 75,000 acres in the Imperial Valley
6.4. 1905
6.4.1. Spreckels builds a new power generating plant to operating the expanding streetcar network.
6.4.2. Alamo Canal is washed out by major flood from Gila River Basin and Colorado River partially changes its course to the Salton Sea for 2 years inundating 330,000 acres
6.5. 1906
6.5.1. Third Avenue Streetcar Line begins operation from Market Street up Third to Fir Street to the luxurious Hotel Florence. SDER operates 798,152 car miles in this year.
6.6. 1907
6.6.1. Imperial Valley votes to secede from San Diego County
6.6.2. Southern Pacific Railroad Company, alarmed about the threat to the prospering Imperial Valley and to the railroad through the basin, finally returned the Colorado River to its natural channel and controlled diversion of irrigation through the Alamo Canal was resumed
6.6.3. Third Avenue Streetcar Line extended to Washington Street and future Mission Hills community, and is briefly renamed Mission Hills Line. The streetcar line was the genesis of the new Mission Hills suburb. One-way fare between San Diego and National City is $0.10 on the National City and Otay Railway (NC&O) Route.
6.6.4. The State Department of Engineering was created. The Department of Highways and Lake Tahoe Wagon Road Commission were placed under the control of the department.
6.7. 1909
6.7.1. California's legislature passed the state's first state highway bond. In 1910, voters approved the State Highways Act of 1909. It provided $18 million for construction and acquisition of a state highways system.
6.8. 1910
6.8.1. Spreckels forces a ballot initiative to amend his charter with the City of San Diego to give him more than 25 years on his leases to operate streetcar service. With this greater security he is able to acquire major loans for service expansion and infrastructure.
6.9. 1911
6.9.1. Imperial Avenue streetcar begins operation
6.9.2. Spreckels builds second power generating plant at Kettner and E Street when the plant built in 1905 no longer can handle the capacity.
6.9.3. The three-member California Highway Commission was created to oversee highway maintenance and construction. Legislation also provided for a state highway engineer, appointed by the governor to serve as the commission's executive officer.
6.10. 1912
6.10.1. The first state highway construction contract was awarded and signed, with work beginning the same year. Awarding this contract marked the beginning of construction on the Highway 1, El Camino Real, Pacific Coast route.
6.11. 1915
6.11.1. Adams Avenue Streetcar system begins operation
6.12. 1915 - 1917
6.12.1. 1916
6.12.1.1. The "Great Flood" of 1916 washes out several rail lines.
6.12.1.2. Despite the rapid growth of the rail system it faces many challenges. Private auto ownership starts to increase and with it, auto drivers become jitney drivers, cruising streetcar lines for passengers. WWI increases the cost of railway construction materials by 50 to 150 percent.
6.12.2. Panama California Exposition
6.12.2.1. The exposition celebrated the opening of the Panama Canal, and was meant to tout San Diego as the first U.S. port of call for ships traveling north after passing westward through the canal. The fair was held in San Diego's large urban Balboa Park.
6.12.2.2. A new electric car service is constructed up 12th Street to the Park's entrance with 101 new cars from St. Louis Car Company. SDER operates 3,521,571 car miles in this year. San Diego's original Victorian style train depot is demolished and replaced with a new Mission Style Santa Fe Depot building.
6.13. 1919
6.13.1. a report in covering the first complete survey and cost estimate for an "All-American" canal. Congress orders a report which recommended control of the Colorado River by a multiple-purpose reservoir project at or near Boulder Canyon, and the construction of a high-line canal, together with a diversion dam and desilting works, to carry diverted water into the Imperial Valley.
6.14. 1920
6.14.1. Spreckels announces plans to discontinue service on several rail lines to offset expenses, leading to approval of "zone fares." Nickel Zone fares introduced. There are two zones, "inner" and "outer." Spreckels purchases new streetcars that require only one driver/conductor instead of two. Older cars were retrofitted to reduce labor costs. Spreckels sells his power generating plants to Consolidated Gas and Electric Company. From this point, power for streetcars will be purchased from the utility company.
6.15. 1922
6.15.1. The first motor bus goes into service operating between National City and Chula Vista. "Number One" has hard rubber tires, two-wheel mechanical brakes, a four-cylinder engine and a plywood body. There are three buses, one manufactured by Faegol and two by the REO company.
6.16. 1923
6.16.1. Spreckels begins the last major rail line expansion to Mission Beach (Belmont Park), Pacific Beach, and La Jolla. $2,500,000 is spent on rails, Spanish Mission terminals and substations, and Egyptian Revival stations. $800,000 is spent to purchase 50 new cars. Construction is completed in 1925.
6.16.2. The first state gas tax was created to fund the expansion of the state highway system. Initially, the tax was set at 2 cents a gallon. Accompanying legislation also created the "Motor Vehicle Fuel Fund," with some of the money going directly to counties and other funds being deposited into the "State Highway Maintenance Fund" for maintenance, repair, widening, resurfacing, and reconstruction of state highways and roads and highways in state parks.
6.17. 1924
6.17.1. Citizenship Act of 1924 - Indians get citizenship. Women get right to vote (Indian women also) - However, Indians could not vote for local officials
6.18. 1928
6.18.1. The All-American Canal System was authorized under the Boulder Canyon Project Act of December 21, 1928
6.19. 1930
6.19.1. Buses begin to replace street cars from Ocean Beach to La Jolla. 222 new buses are added to the fleet. Bus drivers make approximately $4.83 a day. The Great Depression of the 1930's affects ridership, just as it does the economy. Ridership and revenue goes down but the SDER is able to weather the economic downturn.
6.20. 1932
6.20.1. Kumeyaay forced off ancestral land on the San Diego River making way for the El Capitan Dam and its reservoir - The federal government helps to relocate the Barona Band to the present-day Barona Reservation
6.21. 1934
6.21.1. Construction of the All-American Canal begins following the construction of Hoover Dam (slightly east of Las Vegas)
6.21.2. Reservation established for the Viejas Band from their displacement by the reservoir
6.22. 1935
6.22.1. California Pacific International Exposition opens in Balboa Park without the need for expanded transit service, as had been necessary with the Panama Pacific Exposition two decades earlier.
6.23. 1936
6.23.1. The construction of Imperial Dam and Desilting Works begins in January
6.24. 1939 - 1945
6.24.1. World War II
6.24.2. 1937
6.24.2.1. State Route 1, also known as the Pacific Coast Highway, was completed and served as an important tourist and commercial corridor. This is was California's first compete north-south highway.
6.25. 1940
6.25.1. First irrigated water is delivered via the All-American Canal
6.25.2. WWII turns San Diego into a "boom town" again. Defense related industries revitalize the city, as do an influx of military personnel. Ridership on public transit increases 600 percent during the war years. Any piece of equipment that rolls on rails or runs on tires is pressed into service to handle the enormous demand. Used transit vehicles are purchased from around the nation. More electrical power is needed and substations are built, one in the basement of the Spreckels Theater Building on Broadway. Some bus routes are operated haphazardly, frequently with no set schedule—just run as fast and as frequently as they can. For the first time, women are hired to drive transit vehicles. This practice is discontinued when the war ends. The 2.5 million dollar rail line built in the 1920's to the beaches is ripped out along with the elaborate stations and terminals and replaced with a bus line.
6.26. 1941
6.26.1. city deeds 38.3 acres to the Division of Highways for development of U. S. 395 (Cabrillo Freeway).
6.27. 1942
6.27.1. Street Car and Bus Lines carry 94 million people, ridership increases lead to more than 146 million trips in 1944.
6.27.2. President Roosevelt issues Executive Order 9066, calling for the internment of 110,000 Japanese Americans.
6.28. 1944
6.28.1. San Diego Water Authority is formed. President Franklin D. Roosevelt directed immediate construction of an aqueduct connecting the Colorado River Aqueduct of the Metropolitan Water District with the San Diego water system at its San Vicente reservoir. The aqueduct is 71.1 miles long: 30.4 miles are in Riverside County and 40.7 miles are in San Diego County
6.29. 1946
6.29.1. San Diego and Electric Railway begins to phase out street car lines and replace them with bus routes.
6.29.2. Groundbreaking for Cabrillo Freeway.
6.29.3. Sam Hamill, chairman of the Metropolitan Plans Committee, proposes City Council and City Planning Commission pursue plans for a mall for public buildings between Civic Center and Balboa Park; also advocates inner belt freeway route.
6.30. 1947
6.30.1. Only three street car lines remain in operation
6.31. 1948
6.31.1. Jesse L. Haugh purchases the San Diego Electric Railway Company from the Spreckels interests. San Diego Electric Railway Company's name is changed to San Diego Transit System. A new emblem and motto, "Safety, Courtesy, Service" are introduced by the San Diego Transit System.
6.31.2. A seven-mile state highway through Cabrillo canyon was completed and opened to traffic in 1948 (cost: $3,500,000) , providing a crosstown artery from the City's center to Mission Valley and with access to Linda Vista, by way of Highway 395. To allay the fears of those who had opposed diverting traffic through the quiet of Balboa Park, and that the beauty of the parkway would be sacrificed for expediency, the State Division of Highways set out 500,000 plants of twenty-eight varieties and transplanted many large trees for the dividing zone.
6.32. 1949
6.32.1. New General Motors buses parade down Broadway to mark the retirement of street cars, making San Diego the first major California city to convert to an all bus transit system.
6.32.2. April 24: At 5:35 a.m. the most senior operator at San Diego Transit, N.A. Holmquist, drives car # 446 into the Adams Avenue car barn, ending rail transit in San Diego. Operator Holmquist and car 446 retire at the same time.
6.33. 1950 - 1953
6.33.1. Korean War
6.33.1.1. The Korean War brought new jobs and activity to the area. Population grew once more, and by the early 1950s, the San Diego Water Authority was serving more than a half million people
6.33.2. 1951
6.33.2.1. San Diego has four interchanges
6.33.3. 1952
6.33.3.1. Indians get full right to vote. They are now able to vote for local politicians
6.33.4. 1953
6.33.4.1. Public Law 280 authorized states unilaterally to assume jurisdiction over criminal and civil matters on reservations.
6.34. 1954
6.34.1. Congress authorized the Navy to add a "second barrel" to the original pipeline, completed in 1954
6.34.2. Coachella Canal is completed
6.35. 1955
6.35.1. 101 freeway (1-5) through San Diego, National City approved.
6.35.2. Construction underway to extend Cabrillo Freeway two more miles; freeway will be clear of all grade crossings for more than 7-1/2 miles from Ash Street at Balboa Park; completed to Friar's Road late in 1948; cost for engineering and construction was $4,041,343.
6.36. 1956
6.36.1. Downtown Association approved connection of Switzer Canyon from 18th Street and Pershing Drive to a connection with the Wabash Freeway.
6.37. 1958
6.37.1. Interstate Highway 8 opens in San Diego County, following ancient Indian trails through Mission Valley
6.38. 1959
6.38.1. 2.5 miles of I-5 from from Laurel and India Streets to Market and 18th Streets is greenlit.
6.38.2. San Diego Beltline Freeway Bill is Given OK; Assembly Committee Approves; cost Estimated at 66 Million. Sacramento, Feb. 26. --- The Assembly Ways and Means Committee today approved a bill authorizing a route for the San Diego Beltline freeway.
6.38.3. Representatives of property owners in the Midway area yesterday protested city plans to operate a public works service yard at Midway Drive and West Point Loma Boulevard; City Manager Bean said the Public Works Department must move its operation from 20th and B Streets immediately to make way for Crosstown freeway.
6.39. 1960
6.39.1. Second San Diego Aquaduct construction begins
6.39.2. Daley Corporation and R. M. Price Construction Company building the interchange under a $3,493,413 contract
6.40. 1962
6.40.1. In 1962, President John F. Kennedy sent a major transportation message to the U.S. Congress. It called for the establishment of a program of federal capital assistance for mass transportation. Said President Kennedy: "To conserve and enhance values in existing urban areas is essential. But at least as important are steps to promote economic efficiency and livability in areas of future development. Our national welfare therefore requires the provision of good urban transportation, with the properly balanced use of private vehicles and modern mass transport to help shape as well as serve urban growth."
6.40.2. Chicago native Ken Sulzer (first ED of SANDAG) receives his masters degree in urban planning in 1962 from the University of Illinois.
6.40.3. The Port of San Diego is established by the Port Act, passed by the California State Legislature in 1962. The Port Act requires that the Port develop, manage, maintain and regulate the waters and adjacent lands of San Diego Bay for the promotion of commerce, navigation, fisheries and recreation. The Port is responsible for the waters of San Diego Bay and the waterfront property of the five member cities, including San Diego, National City, Chula Vista, Imperial Beach and Coronado.
6.41. 1963
6.41.1. Crosstown Freeway opens
6.41.2. Workmen will begin placing ice plant today or tomorrow under a contract to landscape the Crosstown Freeway interchange.
6.41.3. City opens one-mile link in freeway; crosstown section connects U. S. 101, 395, State 94,
6.41.4. The State Highway Commission has returned to the city three times as much usable Balboa Park space as it has used for freeway purposes, the Highway Development Association was told .
6.42. 1964
6.42.1. The Urban Mass Transportation Act of 1964 (Pub.L. 88–365, USC Title 49, Chapter 53 [1]) provided $375 million for large-scale urban public or private rail projects in the form of matching funds to cities and states. The Urban Mass Transportation Administration (now the Federal Transit Administration) was created. It provided capital grants for up to 50% of the cost of transit improvements.
6.43. 1966
6.43.1. voters again approved funds to expand water pipelines of the San Diego Aqueduct
6.43.2. the Comprehensive Planning Organization (CPO), as a subcomponent of the County of San Diego, to address long-range transportation and other regional planning issues. The CPO was a voluntary association, headed by representatives of the agencies that wished to be part of the organization. Six years later, the members of the planning organization reestablished the organization as a separate joint powers authority, independent of county government.
6.43.3. A specially formed Transit Task Force recommends that the City of San Diego acquire the transit system. June: Voters approve the City's purchase of San Diego Transit System along with a property tax assessment of $0.10 per $100 assessed evaluation to fund its future operations.
6.44. 1967
6.44.1. San Diego Transit becomes a non-profit corporation with the City of San Diego. Under the City it carries 18.4 million passengers on 23 routes with 150 buses. The base fare is $0.30 plus $0.10 per zone.
6.44.2. Vietnam War begins
6.45. 1969
6.45.1. The La Jolla Band sues the cities of Escondido and Vista to recover water diverted from Reservation lands in 1895 and 1924
6.46. 1970
6.46.1. Governor Reagan designates CPO as the Metropolitan Planning Organization to assure areawide coordination and to serve as the technical and informational resource for local governments.
6.46.2. CEQA passes as California statute
6.47. 1971
6.47.1. State further designates CPO as the Regional Transportation Planning Agency; Airport Land Use Commission; and Areawide Clearinghouse for federal/state grant reviews.
6.48. 1972
6.48.1. Local governments establish CPO as an independent Joint Powers Agency.
6.48.2. California Coastal Commission is created by voter initiative
6.49. 1973
6.49.1. Oil embargo
6.49.2. John Forester dedicates himself fulltime to advocacy
6.50. 1974
6.50.1. voters approve State Constitutional Amendment 15 which by 1980 allows us to use up to 25% of state gas tax money for fixed guideways for transit
6.51. 1975
6.51.1. CPO develops & adopts first ever comprehensive Regional Transportation Plan. Calls for rail in urban core costing $3-4 billion. The RTP is required by federal legislation in order to win federal dollars and began reviewing all applications for state and federal aid to ensure they were consistent with regional plans and were coordinated with other federal aid projects
6.51.2. San Diego City council created the Centre City Development Corp., the City's downtown renewal arm
6.51.3. The North San Diego County Transit Development Board (Board) was created by California Senate Bill No. 802 on September 30, 1975. The Board was created to plan, construct, and operate itself, or through a contractor, a public transit system in its area of jurisdiction.
6.51.4. I-805 opens
6.51.5. Vietnamese refugees temporarily housed at Camp Pendleton.
6.51.6. City population: 696,769
6.52. 1976
6.52.1. On July 1, 1976, the Board formed the 2 North County Transit District (NCTD) for the purpose of providing integrated public transit services within the north San Diego County region.
6.52.2. The Health Clinic and Community Center is opened on the Sycuan Reservation, in cooperation with six other reservations
6.53. 1977
6.53.1. Lemon Grove becomes a city and joins CPO. CPO establishes the Criminal Justice Research Division.
6.54. 1978
6.54.1. The Local Technical Assistance (LTA) program is started for member governments. CPO helps establish the Automated Regional Justice Information System (ARJIS). CPO is jointly designated with County government to implement federal & state Clean Air Acts.
6.54.2. Proposition 13 is approved by California voters
6.55. 1979
6.55.1. MTDB's Board Member Maureen O'Connor negotiates purchase of SD&AE Railway For $18.1 million. Annual ridership in this decade improves from 18 million to 35 million.
6.55.2. State designates CPO to prepare the Regional Housing Needs Statement.
6.56. 1980
6.56.1. CPO changes its name to SANDAG
6.56.1.1. SANDAG's primary fiscal power is the authority to allocate revenues from state, federal, and countywide sources for transportation programs
6.56.2. San Diego Trolley, Inc. (SDTI) formed.
6.56.3. City of Poway incorporates. One of the early actions taken by the City of Poway following its incorporation in 1980 was the deletion of SR 125 through most of its jurisdiction
6.57. 1981
6.57.1. July 19 -- San Diego Trolley inaugural run takes place on 15.9 "South Line" between U.S. International Border and Downtown San Diego. July 26 -- San Diego Trolley begins revenue service; operating day begins at 5:02 a.m. and ends at 9:01 p.m.; 14 light rail vehicles (LRV's) in fleet operate twenty-minute service on a primarily single track system on a 15.9 mile "South Line" with four passing tracks and carry approximately 10,000 passengers a day. Regional Monthly Ready Pass introduced. MTDB negotiates first Sale/Leaseback transaction netting $1.7 million.
6.57.2. Poway and Santee become cities and join SANDAG.
6.58. 1982
6.58.1. Ten light rail vehicles added to fleet.
6.58.2. SANDAG creates SourcePoint as a nonprofit corporate subsidiary to customize & sell research products.
6.58.3. San Diego City Council receives $57,500 from SANDAG to conduct a Bikeway Master Plan Study
6.59. 1983
6.59.1. voters again approved funds to expand water pipelines of the San Diego Aqueduct
6.59.2. Trolley begins 15 minute service on "South Line"; average daily ridership is over 14,000.
6.60. 1984
6.60.1. June 1 -- MTDB breaks ground on 4 mile Trolley extension east from 12th & Imperial station to Euclid Avenue which is to become first leg of future East Line later renamed Orange Line. July -- San Diego Trolley begins new Distance-Based Zone Fare Structure with fares ranging from .50 to $1.00.
6.61. 1985
6.61.1. The City of San Diego transfers its ownership of San Diego Transit Corporation to MTDB. MTDB Board membership expands from seven to 15 members. MTDB negotiates a $1.3 million Sale/Leaseback transaction.
6.62. 1986
6.62.1. Encinitas and Solana Beach become cities and join SANDAG. State designates SANDAG as the Regional Transportation Commission.
6.63. 1987
6.63.1. San Diego Voters approve a 20 year local sales tax increase called TransNet. The bill authorized a 1/2 cent addition to the local sales tax that would be split as follows: 1/3 for highways, 1/3 for local roads, and 1/3 for public transit projects. Construction begins on James R. Mills Building at 12th & Imperial Transit Center.
6.64. 1988
6.64.1. New LRVs: Trolley begins taking delivery of 20 new generation vehicles. National City 8th Street station parking lot expanded. Express bus service begins operating on the new Interstate High-Occupancy-Vehicle (HOV) lanes.
6.64.2. Voters countywide pass an advisory measure calling for creation of a Regional Planning and Growth Management Board.
6.65. 1989
6.65.1. MTDB assumes Taxi regulatory responsibility for City of San Diego. SDTC Kearny Mesa Division (KMD) bus division opens. May 12 -- Second East (Orange) Line segment to Spring Street in City of La Mesa opens. June 23 -- Third East (Orange) Line segment opens between Spring Street and El Cajon. Average daily Trolley ridership increases to more than 48,000. Bus and Trolley ridership in this decade grow from 35 million in 1980 to 54 million in 1989.
6.65.2. Agencies designate SANDAG as the Regional Planning and Growth Management Review Board.
6.66. 1990
6.66.1. San Diego Trolley begins service on new East Line (later named Orange Line) extension to Bayside Corridor serving new Convention Center and hotels. MTDB negotiates 1.6 million offshore Sale/Leaseback transaction. Classroom Day Tripper Program offering deep discounts for youth and school group field trips begins. San Diego Trolley sets new, single day ridership record of 71,790.
6.66.2. State designates SANDAG as the Integrated Waste Management Task Force. SANDAG helps start the San Dieguito River Valley Park Joint Powers Authority.
6.66.3. The act entitled the "Native American Grave Protection and Repatriation Act" was passed by the 101st Congress
6.67. 1991
6.67.1. Governor Pete Wilson inaugurates start of San Diego Trolley's 7.5-minute peak hour service on South Line. America Plaza Transfer Station and 32 story high rise open at Broadway and Kettner. APTA announces San Diego Trolley will receive the 1991 Public Transportation System Outstanding Achievement Award for Systems Utilizing 50 Peak Hour Vehicles of Less.
6.67.2. Member agencies designate SANDAG as the Congestion Management Agency.
6.68. 1992
6.68.1. MTDB and NCTD jointly purchase Atchison, Topeka & Santa Fe (AT&SF) Railway right-of-way in SD County. South (Blue) Line extension to County Center/Little Italy Station opens.
6.68.2. State designates SANDAG as the San Diego-Coronado Bridge Toll Authority. SANDAG helps form a five-county rail coalition, and purchases rail right-of-way from Santa Fe Railway for the COASTER, and the Oceanside to Escondido SPRINTER rail commuter services.
6.68.3. Native Cultures Institute begins organizing cross-border travel to reunite members of tribes split by international boundaries, including the Kumeyaay of San Diego and Baja, Mexico
6.69. 1993
6.69.1. TransNet opens SR52 East, widens SR54 in the South Bay, opens SR56 East in the North City area, and completes improvements to SR78/I-15 interchange in the North County. The Freeway Service Patrol begins under a cooperative arrangement among SANDAG, Caltrans and the California Highway Patrol.
6.70. 1994
6.70.1. SANDAG approves the first ever Regional Economic Prosperity Strategy. At the request of Caltrans, SANDAG assumes the management of Commuter Computer and transforms the operation into the RideLink service.
6.70.2. In 1994, as an early step in business center restructuring, the city Planning Department was divided in two, with all permit-related activities going to the Development Services Department. The Planning Department continued to update community plans and do other traditional planning functions, as well as some major citywide projects such as the Naval Training Center reuse and zoning code update.
6.70.3. The Native American Environmental Protection Coalition (NAEPC) is founded in Southern California to share common concerns and bring a team effort to the protection, preservation, and restoration of the environment. NAEPC is headquartered in Valley Center (760) 751-8686
6.71. 1995
6.71.1. Coast Express Rail Service (Coaster), Commuter Rail Line Operated by North San Diego Transit Development Board (NCTD) begins service between Oceanside and Santa Fe Depot. San Diego Transit compressed natural gas (CNG) buses are placed into service. The Transit Store relocated to 102 Broadway at First Avenue. 97 new CNG buses added to fleet. Bus Sale/Leaseback transaction for $540,000 completed. 52 new, higher performing light rail vehicles added to San Diego Trolley's fleet. MTDB completes LRV Sale/Leaseback transaction for $10.7 million. August 26 -- Fourth East (Orange) Line segment opens between El Cajon Transit Center and Santee Town Center.
6.71.2. The San Diego County Water Authority joins SANDAG as an advisory member. SANDAG plays a major role in bringing together, and most importantly, holding together, all participants in the San Diego County Investment Fund.
6.72. 1996
6.72.1. Trolley begins service on extension from County Center/Little Italy Station to Old Town Transit Center. National City 24th Street Trolley station groundbreaking for Adult Education joint development project.
6.72.2. SANDAG helps establish the San Diego Regional Partners in Homeownership. SANDAG starts the I-15 FasTrak Program to improve traffic flow, and expand bus and rideshare services in the corridor.
6.72.3. A special California State Senate committee report concludes that Indians in California receive less consideration in state policy making than Indians in other states
6.72.4. 1996 RTP issued. In the 1996 RTP, a variety of transportation improvements (including operating, maintenance and support costs) were recommended in the Preferred Plan totaling $6 billion in highway improvements, $8.1 billion for local street and roads, and $8.2 billion for transit, with another $2.5 billion identified for potential future transit corridors. This Plan was based on needs information provided by Caltrans, the regionís transit operators, and the 18 cities and the County
6.73. 1997
6.73.1. MTDB renames South Line to Blue Line and East Line to Orange Line along with adding identification numbers for each Trolley Station. Inland Breeze bus service funded through FasTrak begins on I-15 HOV lanes. Blue Line extension from Old Town to Mission San Diego Station opens.
6.73.2. The National Institute of Justice cites SANDAG for its outstanding work on the Drug Use Forecasting program, which assesses drug use among people as they are booked into jail. TransNet provides more than half the funds for the Mission Valley West trolley line between Old Town San Diego and Qualcomm Stadium.
6.73.3. The Kumeyaay Cultural Repatriation Committee is formed, with representatives from 12 Kumeyaay bands in the San Diego area, to work with museums and universities in the implementation of the Native American Graves Protection and Repatriation Act. Committee contact is through the Barona tribal offices at (619) 443-6612
6.74. 1998
6.74.1. The SANDAG Committee on Binational Regional Opportunities (COBRO) provides public forums for cross border planning in the areas of transportation, environmental management, education, water supply, and economic development. Halfway through the 20-year TransNet program, 68% of the highway projects, 55% of the transit projects, and 53% of the local street program are completed.
6.74.2. A Kumeyaay Border Task Force works with federal immigration officials to secure the rights of Baja, Mexico, Indians to freely visit and interact with Kumeyaay in the U.S
6.75. 1999
6.75.1. Ground Breaking of Mission Valley East Light Rail Transit Project. Congress authorizes $325 million for MVE and Mid-Coast LRT extensions. Coronado/San Diego Bay Ferry Commuter service begins. MTS bus and trolley annual ridership grows from 60 million in 1990 to 84 million in 1999.
6.75.2. SANDAG dedicates $76.4 million in federal funds for traffic construction improvements along the I-15 from Route 56 in San Diego, north to Route 78 in Escondido.
7. 2000s
7.1. 2000
7.1.1. SDTI Rail Yard Expansion Project completed. Groundbreaking and construction begin on 5.6 mile Mission Valley East (MVE) Trolley Extension to SDSU and Grossmont.
7.1.2. SANDAG adopts the $29 billion, 20-year Regional Transportation Plan to reduce traffic congestion and limit urban sprawl. MTDB and NCTD join SANDAG as advisory members, and SANDAG joins the Joint Committee on Regional Transit.
7.1.3. Kenneth E. Sulzer retires as ED of SANDAG
7.2. 2001
7.2.1. Construction begins on San Ysidro Intermodal Transportation Center.
7.2.2. Using $14.7 million in federal and state funds, SANDAG puts sand on badly eroded beaches from Oceanside to Imperial Beach. Working in close cooperation with MTDB, NCTD, and Caltrans, SANDAG approves The Regional Transit Vision with the goal of making public transit more time competitive with driving a car during rush hours.
7.2.3. Gary Gallegos becomes head of SANDAG (formerly, District Directoy of Caltrans)
7.3. 2002
7.3.1. County Transit System moves to MTDB.
7.3.2. SANDAG drafts a $42 billion, 30-year Regional Transportation Plan seeking to make public transit competitive with solo drivers during rush hours. On June 27, based on SANDAG action, the tolls are eliminated from the San Diego-Coronado Bridge. Directors decide to develop a Regional Comprehensive Plan by mid-2004 with the goal of reducing urban sprawl, lessening traffic congestion, providing more housing and more affordable housing, saving habitat and other natural resources, and bolstering the economy.
7.3.3. James Schmidt instrumental in ending Coronado Bridge toll
7.3.4. May
7.3.4.1. City's 2nd Bicycle Master Plan was adopted by Council
7.4. 2003
7.4.1. Super Bowl XXXVII generates more than 400,000 riders for San Diego Trolley. MTDB opens park-and-ride lot for 120 vehicles at the Sorrento Valley Coaster Station. Consolidation begins as MTDB and NCTD assumed by SANDAG.
7.4.2. With the passage of state law (SB 1703), SANDAG becomes the consolidated regional agency on January 1. Transit planning, programming, project development, and construction will be consolidated into the regional agency during the next 13 months. Imperial County joins SANDAG as an advisory Board member. SANDAG adopts the $42 billion, MOBILITY 2030: Regional Transportation Plan seeking to make public transit competitive with solo drivers during rush hours.
7.5. 2004
7.5.1. Expanded San Ysidro Intermodal Transportation Center construction completed and station re-opens.
7.5.2. The Automated Regional Justice System (ARJIS) is consolidated into SANDAG. Directors create the Public Safety Policy Committee. The Regional Comprehensive Plan is adopted in July. Voters extend the TransNet sales tax program for 40 years to generate $14 billion to help fund highway, transit, and local street improvements. TransNet helps pay for the completion of SR56.
7.6. 2005
7.6.1. Green Line 5.6 mile extension opens closing the gap in Mission Valley and creating one line connecting Old Town Transit Center and Santee Town Center with the new showcase underground SDSU Station as well three other new stations at Grantville, Alvarado Hospital and 70th Street. This Line closes the gap between the Orange and Blue Line.
7.6.2. SANDAG works to jumpstart highway and transit projects using new TransNet dollars. The Independent Taxpayer Oversight Committee (ITOC) is formed in accordance with TransNet ordinance to monitor program operations. Mission Valley East Green Line trolley from Qualcomm Stadium under SDSU to La Mesa begins service in July. SPRINTER commuter rail starts construction linking Oceanside, Vista, San Marcos, San Marcos, and Escondido.
7.7. 2006
7.7.1. Construction on the I-15 managed lanes project continues - with the middle segment nearing completion and construction underway on the northern segment. Supplemental environmental work begins on the 11-mile Mid-Coast Trolley extension from Old Town north to UCSD and University Towne Centre. A technical update of the Regional Transportation Plan is prepared to satisfy requirements for reporting air quality conformity analysis and to incorporate TransNet Early Action Projects. Progress continues on implementing the Regional Comprehensive Plan. All jurisdictions identify opportunities for smart growth development in a new concept map. SANDAG works with state lawmakers to address infrastructure deficits.
7.7.2. AB 32 the California State Law that fights climate change by establishing a comprehensive program to reduce greenhouse gas emissions from all sources throughout the state, is passed
7.8. 2007
7.8.1. November 30, Board adopts 2030 RTP
7.8.2. SANDAG awarded $432 million in state infrastructure bond dollars for transportation improvements. Board adopts $57 billion 2030 Regional Transportation Plan. Southern California Tribal Chairman's Association joins SANDAG as advisory member. Construction continues on I-15, I-5, I-805, and SR 52. California Energy Commission awards $450,000 to SANDAG for energy planning. SANDAG and the City of Tijuana approve the Otay Mesa-Mesa de Otay Binational Corridor Strategic Plan.
7.9. 2008
7.9.1. The first stretch of I-15 Express Lanes opens. Construction begins on SR 52 extension from SR 125 to SR 67. Construction continues on SR 905 at the U.S./Mexico border. A Presidential Permit is granted for third U.S./Mexico border crossing. The original, 20-year TransNet program ends, and the 40-year extension begins. SB 1486 was signed into law which authorizes SANDAG to collect a toll from travelers using State Route 11 to develop and construct the new highway and Otay Mesa East Port of Entry facility. SB 1685 was signed into law which provides SANDAG the flexibility to expand the uses of sale tax revenues beyond transportation related projects for future ballot measures.
7.9.2. SB 375 is established and directs the California Air Resources Board to set regional targets for reducing greenhouse gas emissions.
7.9.3. April 30: SANDAG Settlement with SOFAR
7.10. 2009
7.11. 2010
7.11.1. Secured $128 million in American Recovery and Reinvestment Act funding for region. SANDAG and partner agencies acquired nine properties totaling nearly 1,000 acres for habitat conservation through TransNet Environmental Mitigation Program. Board approves Regional Energy Strategy update. Opened 3.5 mile I-15 Express Lanes segment. Allocated $70 million in TransNet funds to begin final design on the coastal rail corridor, HOV lanes on I-5 in North County, and South Bay Bus Rapid Transit. Received $20 million from Federal Transit Administration for Mid-City Rapid Bus Project. Received $1.7 million from SDG&E to advance Sustainable Region Program. Launched SuperLoop transit service in University City. Progress continued on major expansion of SR 52 extension from SR 125 to SR 67. Established effort to coordinate regional resources to combat graffiti.
7.11.2. Board approved a light rail transit alternative for Mid-Coast Corridor Transit Project; environmental work underway. Compass Card program rolled out to all transit riders; monthly paper passes discontinued. Planning for the 2050 Regional Transportation Plan, scheduled for adoption in 2011, continued. Awarded $8.7 million for intelligent transportation system improvements on I-15. Began construction on the widening of SR 76 between Melrose and Mission Avenues. Coordinated with local, state, and federal agencies in U.S. and Mexico to build the third international border crossing. Secured $128 million in American Recovery and Reinvestment Act funding for region. A robust TransNet Plan of Finance approved to advance additional capital projects to construction and prepare the next round of "ready to go" projects. Board approved San Diego Regional Bicycle Plan. As of December, 1,241 acres of land acquired under the TransNet Environmental Mitigation Program. Board accepted Series 12: 2050 Regional Growth Forecast for planning purposes. SANDAG and MTS began $620 million overhaul of the San Diego Trolley's Blue and Orange Lines.
7.12. 2011
7.12.1. Started construction on HOV/DAR project at Carroll Canyon Road and I-805. Opened SR 52 extension from SR 125 to SR 67. Opened auxiliary lanes on southbound I-805 from SR 54 to Bonita Road in Chula Vista. Launched Escondido BREEZE Rapid. I-15 Express Lanes expanded to four lanes from SR 163 to SR 56. Began construction on 1.8-mile segment of the Bayshore Bikeway in Chula Vista. Started construction on SuperLoop expansion project. FTA approved Mid-Coast Corridor Transit project for preliminary engineering. Adopted 2050 Regional Transportation Plan, including first Sustainable Communities Strategy in the state. TransNet Environmental Mitigation Program acquired 902-acre Rancho Lilac, bringing total acquisitions to 2,300 acres. Completed the migration from the legacy ARJIS mainframe to the Enterprise ARJIS system. Bought the lease to operate the SR 125 toll road.
7.12.2. October
7.12.2.1. the SANDAG Board of Directors adopted the 2050 Regional Transportation Plan (RTP) and Sustainable Communities Strategy (SCS), a balanced vision for the evolution of the region's transportation system over the next 40 years.
7.13. 2012
7.13.1. Opened the last four miles of the I-15 Express Lanes. Reduced tolls by up to 40 percent on the South Bay Expressway/SR 125 toll road. As part of Trolley Renewal, delivered 44 of 65 new low-floor vehicles, reconstructed 14 of 17 Green and Orange Line stations, and extended the Green Line through downtown. Completed the Nordahl Bridge replacement project. Opened SR 905, easing the flow of crossborder commerce. Completed the middle segment of SR 76 between Melrose Drive and Mission Road. Began construction of the I-15 Bus Rapid Transit improvements. Finished the Regional Beach Sand Project. Completed the project to replace the famous "Trestles Bridge" in San Onofre. Transitioned the Compass Card program to Albertsons. Transitioned the San Diego Service Authority for Freeway Emergencies to SANDAG. Finished Energy Roadmaps for ten local jurisdictions. Began work on the Series 13 Regional Growth Forecast. Gained approval of SB 1549 to use new project delivery tools for public transit. Conserved the 1,905-acre Hidden Valley property in partnership with other agencies.
7.14. 2013
7.14.1. Celebrated 25 years of keeping San Diego moving with TransNet, the region's half-cent sales tax. Completed Encinitas Pedestrian Crossing Project to ensure safe passage to Swami's State Beach. Released Mid-Coast Corridor Transit Project draft supplemental environmental document for review and comment. Added VA Medical Center as station stop. Completed the Eastbound SR 78 Auxiliary Lanes Project to help ease traffic in North County. Adopted vision and goals for San Diego Forward: The Regional Plan. Began construction on Oceanside Coastal Rail Trail Class I bikeway project. Demolished Palomar Street Bridge to accommodate direct access ramp construction as part of the I-805 South Project. Accepted the Series 13 Regional Growth Forecast. Approved final environmental document for the South Bay Bus Rapid Transit Project. Completed SR 76 / I-15 East Widening Interchange Improvement Project ahead of schedule. Began construction on the Mid-City Rapid Bus Project in San Diego. Kicked off last phase of Trolley Renewal Project construction – the Blue Line from Barrio Logan to San Ysidro. Approved $200 million Bicycle Plan Early Action Program to fund high-priority bikeway projects regionwide within ten years. Awarded construction contract for the Sorrento Valley Double Tracking Project to provide for an additional one mile of double tracking north of the Sorrento Valley COASTER Station. Broke ground on Segment 1 of the State Route 11/Otay Mesa East Port of Entry construction project.
8. People of California
8.1. Governor
8.1.1. Transportation Agency (CalSTA)
8.1.1.1. CHP
8.1.1.2. DMV
8.1.1.3. Board of Pilot Commissioners
8.1.1.4. HSR
8.1.1.5. CTC
8.1.1.5.1. Issued RTP Guidelines
8.1.1.6. Caltrans