charities
by Google User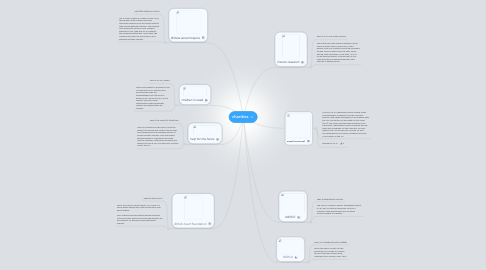 1. help for the heros
1.1. seen it on a pack of sliced ham
1.2. Help for Heroes provides direct, practical support to serving and veteran heroes who have experienced life changing injuries or illness and their families. This is provided through grants to individuals and other Service charities, capital build projects and support for life at our four Recovery Centres across the UK.
2. British heart foundation
2.1. seen an advert on tv
2.2. We're the nation's heart charity. Our vision is a world where people don't die prematurely from heart disease. We'll achieve this through pioneering research, vital prevention activity and ensuring quality care and support for everyone living with heart disease.
3. RSPCA
3.1. seen it on facebook and on leaflets
3.2. We're the Royal Society for the Prevention of Cruelty to Animals (RSPCA) and we've been here, looking out for animals, since 1824.
4. Willow wood hospice
4.1. sold little teddies in school
4.2. Set in leafy location in Ashton-under-Lyne, the purpose built Hospice provides specialist Palliative Care to those suffering with life-threatening illnesses. The Hospice first opened its doors for Day Hospice patients in May 1999 and for In-Patients the following September. Since then, the Hospice has cared for more than 2,000 patients and their families
5. Cancer research
5.1. seen it on tv and at the doctors
5.2. Every step we make towards beating cancer relies on every pound, every hour, every person. And as a collective force we've helped double survival rates in the last forty years. But we can't stop there. More than 1 in 3 of us will develop cancer at some point in our lives and with our ageing population, this statistic is getting worse.
6. children in need
6.1. seen it on a tv advert
6.2. We provide grants to projects in the UK which focus on children and young people who are disadvantaged. We are local to people in all corners of the UK and support small and large organisations which empower children and extend their life choices.
7. NSPCC
7.1. seen it advertised in schools
7.2. The NSPCC needs to deliver the biggest impact it can, but our limited resources are only a fraction of the government and voluntary sector's budget for children.
8. unicef (soccer aid)
8.1. UNICEF UK is a registered charity raising funds and awareness to support UNICEF's work to protect child rights worldwide, in accordance with the UN Convention on the Rights of the Child (CRC). We raise funds through donations from individuals, organisations and companies and we lobby and campaign for the fulfilment of child rights in the UK and abroad. UNICEF UK also runs programmes in schools, hospitals and local communities in the UK.
8.2. watched it on tv