PSYCHOLOGY FIELDS AND THEORIES
by Issis Aplicano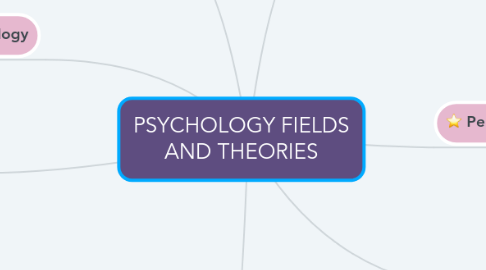 1. Psychosocial theories allow us to gain a better understanding of ourselves. Learn about the eight stages of psychosocial development that people experience from infancy to adulthood.
2. Behavioral Psychology
2.1. Behavioral psychology is one of the most fascinating branches of psychology. Get in-depth information on key concepts, conditioning, and prominent behaviors of humans .
3. Cognitive Psychology
3.1. Cognitive psychology explores the branch of mental science that deals with motivation, problem-solving, decision-making, thinking, learning, memory, and attention.
4. Developmental Psychology
4.1. Developmental psychology follows the intellectual and cognitive changes that occur as people move throughout their lifespan, from childhood to adolescence to adulthood.
5. Personality Psychology
5.1. How exactly does personality influence behavior? This is about the traits and types of various personalities as well as the major theories of Freud, Maslow, and more.
6. Social Psychology
6.1. Here we learn how social psychology studies the way people think, behave, and feel in social environments.
7. Biological Psychology
7.1. Neuroscience and biological psychology have a tremendous influence on our mental health. This teach how the brain and nervous system significantly impact our behavior.
8. Psychosocial Psychology