HEALTHCARE DELIVERY AND ACCESS
by Alexandra Gray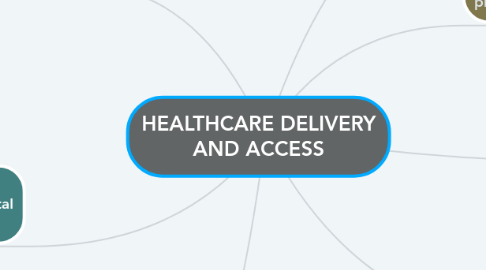 1. Managing the 'backlog' of non-urgent treatment and care procedures
1.1. e.g. Saturday operations for planned care to overcome backlog demand
2. Building on positive legacy of pride/positive association with healthcare organisations
3. New, or adapted, models of care in a controlled-pandemic scenario
3.1. General paradigm shift: from silos working to systems working / integrated care
3.1.1. Integrating clinical care with social services, housing, and other nonclinical services
3.2. Adoption of interdisciplinary wards as 'standard'
3.2.1. E.g. Merging of 'surgical wards' (general surgery, urology, gynaecology, ENT) into one large ward
3.3. Mainstreaming of telehealth
3.3.1. Remote patient monitoring
3.3.1.1. Diverting patients not requiring critical care from hospital settings to home care for virtual monitoring
3.3.1.2. Engaging patients with chronic conditions using technology (e.g. apps)
3.3.2. Home-based testing
3.3.3. Constraints to telehealth – either regulatory or 'willingness to engage' from a patient or clinician – have relaxed, a trend which is likely to sustain.
4. Information and data sharing to improve care delivery and outcomes
4.1. Changes in data protection and interoperability as information is needed to be shared beyond hospital walls
5. Emergency preparedness: 'future-proofing' the hospital
5.1. Minimise barriers to providing non-coronavirus related care
5.1.1. E.g. ensuring prescriptions can be refilled through automated delivery services
5.2. Identify how much capacity should a hospital keep open for possible future critical-care surges
5.3. Business continuity: identify critical functions and services which need to continue during exceptional healthcare crises
6. Restoration of most urgent services (i.e. cancer and mental health)
7. Accessing healthcare services
7.1. 'Forward triage': segmentation of patients before their arrival to A&E
7.1.1. E.g. patient evaluation conducted at home, before transfer to hospital - potentially allowing for bypass of A&E (reduced risk of exposure to others in hospital)
7.2. Assess and mitigate potential physical access barriers for vulnerable groups of people.
7.2.1. How to provide services to those with limited or no access to technologies.