Mobile Translators
by Polina Panteleeva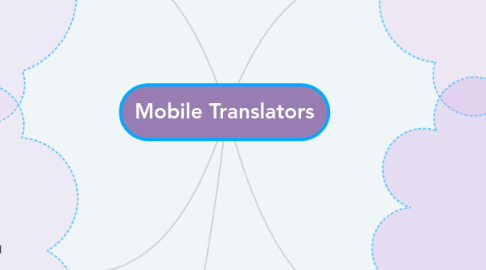 1. Yandex.Translate
1.1. Android
1.2. Free
1.3. Multilingual
1.4. Simultaneous translation; language definition; hints and simplified input; translation of words and text from the clipboard; activate offline mode.
1.4.1. 147 MB
1.5. 147 MB
2. Google Translate
2.1. Androd
2.2. Free
2.3. Multilingual
2.4. 100 text translation directions; recognition of text from a picture or camera and the possibility of its translation into 26 languages; two-way translation of voice messages in 40 languages; text-to-speech and recognition of the text produced on the microphone; handwriting text when drawing on the screen; selective loading of language extensions; add words to favorites; saving translations for later use offline.
2.5. 129 MB
3. iTranslate
3.1. Android, iOS
3.2. Free
3.3. Multilingual
3.4. 90 translation directions; voicing the translated text in a male / female voice; the ability to select different regions for the selected translation language; built-in dictionary; base of synonyms and extended articles for each word; transliteration; translation history; sending translations to other users and posting in the social network.
3.5. 134 MB
4. Translate.ru
4.1. Android
4.2. 2.81 $
4.3. Multilingual
4.4. Integrated translation; the ability to transfer from any open application to the Android OS. Mobile translation; electronic dictionary; phrasebook; selection of topics for translation.
4.5. 139 MB
5. Babylon
5.1. Android
5.2. 15.9 $
5.3. Multilingual
5.4. Good translation quality of terms; transcription; pronunciation of words.
5.5. 100 MB