Tier 1 and Tier 2 in the MTSS Process
by Melanie Cleveland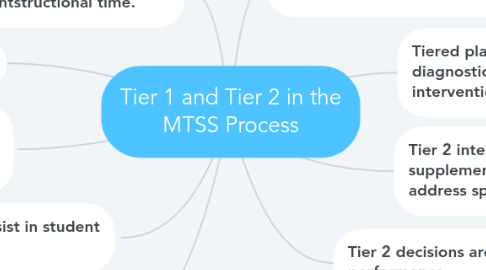 1. ALL students receive Tier 1 instruction during regular intstructional time.
2. Tier 2 is 30 minutes in addition to the 90 minute reading block.
3. Tiered placement is targeted through iReady diagnostic and adjusted throughout the intervention based on data.
4. Tier 2 interventions are used as a supplement to the core curriculum and address specifically identified needs.
5. Tier 1 data collected: 3rd Grade portfolios, iReady, monthly writing, Osceola Writes, NSGRA
6. Use of Tier 1 formatives assist in student placement.
7. Tier 2 decisions are made based on Tier 1 performance.
8. Tier 1 is the standards-based curriculum utilizing district curriculum maps.
9. Tier 1 data is collected