Organization
by ema szly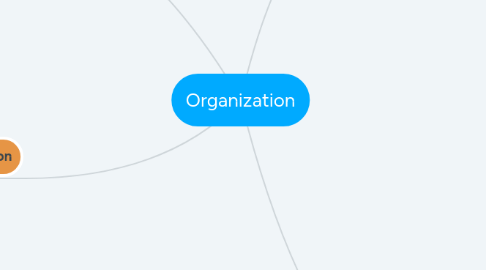 1. National Tourism
1.1. Malaysia Budget Hotel Association (MBHA) -On 1 August 2001, the strong support and guidance of the then Ministry of Culture, Arts and Tourisms (now Ministry of tourism). -Tuan Haji Zainal Bin Mat Isa was elected the first president and Dato' Peter Minos as the vice president. -To represent the common interest off all the budget hotels in Malaysia and specifically the members of the Associations. -To promote good relations between the Associations, goverment and the public in general. -To foster a culture of interactive sharing of information among members for the long terms benefits of the members.
1.2. Malaysian Association Of Hotels (MAH) -The umbrella body for hotels in Malaysia. -Was given the approval to operate on 1 March 1974. Officially registered with the registrar of Societies on 18 May 1975 as Malaysian Association of Hotels & Restaurants (MAHAR). -In 1983, the secretariat moved to MATIC. -Its company, MAHTEC Sdn Bhd commenced its fiscal year in 1988. Missions -An official national network for the hotel industry, the MAH will act as voice of the industry. -Working as one body to promote, protect, represent and advance the interests of its members.
1.3. Malaysia Association Of Tour And Travel Agent (MATTA) -The founder of MATTA was the late Mr Loh Yit Lock who was also the 1st President. -Its also the national umbrella representative body for the entire travel industry in the country is Kuala Lumpur, Pahang, Kedah, Penang, Perak, Melaka,Kelantan, Selangor, Negeri Sembilan, Johor, Sabah and Sarawak. -MATTA's objective is to promote the interests of the travel and tour industry in Malaysia. -MATTA works closely with the Ministry of Tourism and Culture as well as Malaysia Tourism Promotion Board (MTPB), help organise fairs, seminars, convention and workshops both to create public awareness of the tourism industry as well as to benefit its members.v
1.4. Malaysia Tourist Guide Council (MTGC) -Persons who provide services to tourists or any other persons by driving them for payment when traveling under subsection 24 (1), Tourism Industry Act 1992
1.5. Chef Association Of Malaysia (CAM) -Started and formed in the name of Toque Blanches in 1977.
1.6. National Concierge Association (NCA) -Defines the title of Concierge as a individual whose principal responsibility is to assist in fulfilling and request providing that the request is legal.
2. International Tourism
2.1. United Nation World Tourism Organization (UNWTO) -Based in Madrid, Spain, is a United Nations agency dealing with questions relating to tourism. -Significant global body, concerned with the collection and collation of statistical information on international tourism. -The official languages of UNWTO are Arabic, English, French, Russian and Spanish.
2.2. International Air Transport Association (IATA) -An international industry trade group of airlines and located in Montreal, Canada. -Represents some 230 airlines and currently IATA is present in over 150 countries. -Its mission is to represent, lead and serve the airline industry. The goals of IATA are to promote safe and reliable air service, develop cost effective standards and procedure. -IATA was formed on 19 April 1945, in Havana, Cuba. -The IATA Head Office are located at 800 Place Victoria (Montreal Stock Exchange Tower) since 1977.
3. Role
3.1. Stimulate and promote tourism to and within Malaysia. Invigorate, develop and market Malaysia internationally and domestically as a tourist focal point. Coordinate all marketing or promotional activities relating to tourism conducted by any organisation, government or non-governmental agency.
4. Region
4.1. Selangor, region of western West Malaysia (Malaya), occupying part of a coastal alluvial plain on the Strait of Malacca. In 1974, a 94-square-mile (243-square-kilometre) portion of Selangor, centring on Kuala Lumpur, was designated a wilayapersekutuan (federal territory). Selangor's history and economic development have been closely linked with two rivers, the Klang and the Langat, which were the main settlement routes for Malays and immigrant Chinese.