Human Resource Representatives
by Jeanette Elena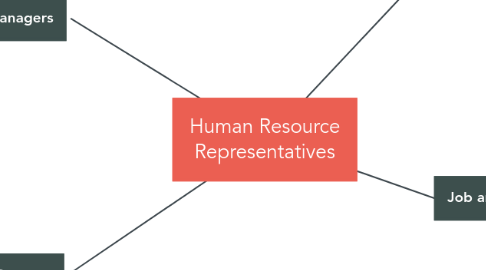 1. Recruiters
1.1. Maintain contact within the community
1.2. publicize openings to search for qualified job applicants
1.3. Knowledge of your company, its practices, policies, environment and culture.
1.4. Knowledge of Federal, State, and local hiring laws.
1.5. Experienced Interviewer.
2. Job analysts
2.1. Collect and examine detailed information about job duties to prepare job descriptions.
2.2. Nature of the jobs and finally to decide qualifications
2.3. Skills and knowledge to be required for an employee to perform particular job.
2.4. Setting up of performance standards and assessment of employees
2.5. Employee remuneration system or compensation plan.
3. Compensation managers
3.1. Develop compensation plans
3.2. Handle the employee benefits program
3.3. Establish the pay grades that govern employees' levels
3.4. Oversee their company's performance evaluation system
3.5. Handle employee benefits
3.6. Work on employee reward systems such as bonuses, merit raises
3.7. Handle pay-for-performance plans
4. Training & HR Support
4.1. Plan
4.2. Organize
4.3. Direct training
4.4. Effective Program Management
4.5. Correctly identifying who needs to be trained, and on what skills or topics.
4.6. Goals and Metrics
4.7. Marketing and Communication