DIFFERENCE OF ISLAMIC BANKING AND CONVENSIONAL BANKING
by Lima Sekawan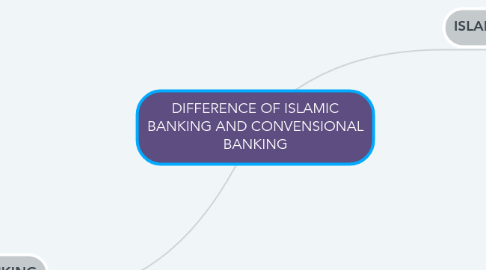 1. ISLAMIC BANKING
1.1. 1. Since it shares profit and loss, the Islamic bank pay greater attention to developing project appraisal and evaluation.
1.2. 2. Its function and operations follow the Quran and Sunnah as much as possible
1.3. 3. For the Islamic banks, it must be based on a Shariah approved underlying transaction.
1.4. 4. Charges compensation for any late payment, but It does not go towards the bank's earnings. Instead, it is channeled directly to charity.
1.5. 5. In modern Islamic banking, it has become one of the service oriented function of the Islamic banks to be a zakat collection centre and they also pay out their zakat.
2. CONVENSIONAL BANKING
2.1. 1. Since income from the advances/loans is fixed,it gives little importance to developing expertise in project appraisal and evaluation.Risks are transferable at a price (and sometimes incremental).
2.2. 2. Its function and operations are based fully on man-made principles.
2.3. 3. For interest – based commercial banks, borrowing from the money market is relatively STRICTLY PRIVATE & CONFIDENTIAL easier.
2.4. 4. Charging a compounding penalty on a loan if there is late payment.
2.5. 5. Does not deal with zakat.